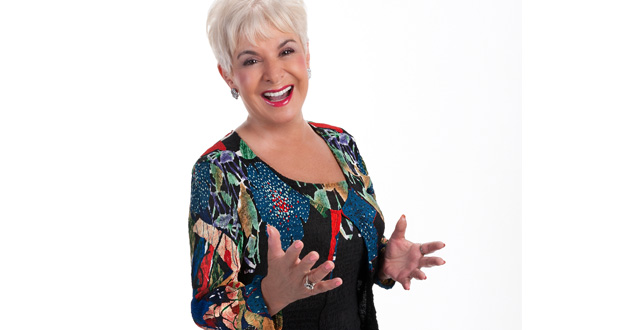 Mimi Donaldson
Co-author of Negotiating for Dummies
Traveling From
California
X
Program Descriptions
Necessary Roughness: New Rules for the Contact Sport of Business
Mimi uses the ultimate team game to highlight motivational and teambuilding principles that are crucial in today's hard-fought personal and professional success. The intention to get to a certain place makes you unstoppable, and your action causes the impossible to become possible. n this practical, extremely humorous, female-friendly presentation, Mimi shares the secrets of capitalizing on opportunity and intention, so you can become the ultimate coach for yourself and your team.

Whom Do You Trust?
These days trust is in short supply. To retain your best employees, it is more important than ever that they trust their leaders. And it's a two-way street. There are ways employees can build or rebuild trust with the boss. In this presentation, Mimi will enlighten you with action steps for both. Some highlights are:Be clear and focused about your expectations of people; if you are one of the "people," make the effort to get clear. Leaders must listen, sense and respond. Employees can be proactive by modeling those behaviors. Bosses need to give timely feedback, and employees need to actively seek it. Both need to be willing to have those eyeball to eyeball conversations to build trust.

Gaining Trust With Your Clients: The Best Competitive Advantage
With technology generating more and more transparency, your customers and clients can hold you to higher standards. How can you make a profit when everyone has instant access to your cost, pricing and strongest competitors? The best competitive advantage is gaining trust. Mimi, provides, with lots of humor, four growth strategies for gaining trust, and three pitfalls to avoid on your road to triumph. One of the three pitfalls to avoid is losing your sense of humor. Mimi will take you from misery to mirth, and have you laughing about the very troubles that make "trust" a valued commodity.

Men & Women: Can We Talk?
Only two types of audiences qualify: Men and Women! A must-see presentation for anyone who has contact with the opposite sex. Insightful. Rousing. Hilarious. Learn how to talk so men/women will listen. Get past the myths and stereotypes for winning/improving team performance, and learn how to go from frustration to fun!

Don't Wait…Negotiate!
Life is one continuous chain of negotiations. Mimi is the master of the art, teaching audiences exactly how to get what they want with dignity and honor. Learn How And When To "Push The Pause Button." Control Body Language And Speech To Gain Favorable Results, and discover the 5 Secrets To "Seal The Deal" Every Time.

Tactics To Triumph In Tough Times
Go from misery to mirth with Mimi, laughing through the good times and the bad. She demonstrates to any audience how to gain the edge in these turbulent times, while keeping your eye on the prize with 4 sure-fire growth strategies for tough times. Learn to avoid the 5 pitfalls that throw us off course, and gain tactics to strengthen your ties to clients and customers.
Mimi Donaldson's latest book is about success and football: Necessary Roughness: New Rules for the Contact Sport of Life. As a very funny, football female, Mimi uses football as a metaphor for shaking off the bad plays, or roadblocks of challenging times, and leading with perseverance and courage.

For over twenty years, Mimi has captivated audiences from the Fortune 100 to the just plain fortunate. She's won acclaim for her rousing keynote speeches, compelling workshops, and in-house training programs. She has shared the keynote platform with Colin Powell, Katie Couric and Maya Angelou.

She holds a Bachelors Degree in Speech and Dramatic Arts from the University or Iowa, and a Masters Degree in Education from Columbia University. For 10 years, she was a staff Human Resources Specialist with Walt Disney Company, Northrop Aircraft, and Rockwell International.

Mimi has been a visiting professor at Harvard University's Center for Public Leadership at the Kennedy School of Government. She was the "pitch coach" on ABC's American Inventor and coached the contestants to success persuading judges and America.

Mimi Donaldson is co-author of Negotiating for Dummies, published in six languages and sold over 1 million copies worldwide.

Her second book in 2006 was Bless Your Stress: It Means You're Still Alive!
Books