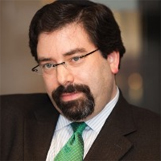 Moshe Arye Milevsky
Leading Financial Strategist
X
Program Descriptions
The 7 Most Important Conversations of Retirement Income Planning
I review the 7 most important conversations (a.k.a. equations) or principles around sound retirement income planning, by presenting the scientific breakthroughs that are at the core of providing a sustainable retirement income. The narrative will weave in the biographies and life stories of people behind these discoveries, many of whom are quite colorful and interesting characters in their own right. Think of it as the (60-minute) college version of the course: Retirement Calculus for Poets! Based on the book published in 2012 (by WILEY).

PensionizeTM Your Nest Egg: How to Use Product Allocation to Create a Guaranteed Income for Life
As global stock markets remain volatile, now is a good time to remember that your 401(k) – despite its name or its size – is not a pension. And, more importantly, retirement planning is more than just a number. It's what you do with that number and the products you buy with that number that count. In recent years an increasing number of companies have frozen or eliminated their traditional plans and replaced them with Defined Contribution (DC) pensions. But, despite the word pension in the title, absolutely nothing is guaranteed. I argue that it is time to start thinking about Pensionizing – at least some fraction of – Your Nest Egg. How do you do that? I discuss the role of single-premium income annuities (SPIAs), deferred income annuities (DIAs) and other types of longevity insurance and annuities that are part of Modern Product Allocation. Based on the (2nd edition) book published in Spring 2015 (by WILEY).

King William's Tontine: Why the Annuity of the Future Should Resemble its Past
Before government bonds, treasury bills, or central banks, there were tontines. (Rhymes with "Tall Queen") These were schemes in which a group of investors lent money to a government, corporation, or king, similar to a modern-day bond syndicate. But, unlike conventional debt, interest payments were distributed only to surviving investors. As tontine nominees died, the income of survivors correspondingly increased. This was one of the earliest forms of longevity insurance in which the pool shared the risk. I tell the story of the first tontine issued by the English government in 1693, also known as King William's tontine, intended to finance the war against the French King, Louis XIV. I explain how tontines work, the financial and economic theory behind them, and why tontines fell into disrepute. I conclude with the argument that modified tontines should be resurrected as an ideal product for 21st century retirement income planning. Based on the book published in Spring 2015 (by Cambridge University).

Are You a STOCK or a BOND? Identify Your Own Human Capital for a Secure Financial Future
Young people own large quantities of human capital – which is defined as the discounted value of their future wages and salary – but very little financial capital on their personal balance sheet. Older and retiring individuals have negligible reserves of human capital, but hopefully have amassed sufficient financial capital to generate a sustainable income for life. Strategic financial planning is the process of efficiently converting human capital into financial capital, while maintaining the highest and smoothest possible standard of living over what can potentially be 100 years of life. I address how this simple framework can guide financial decisions over the human lifecycle. By the end of my remarks I guarantee that everyone in the audience will be asking themselves: Am I a Stock, or a Bond, or something in between? Based on the (2nd edition) book published in 2013 (by WILEY).

 The Unique Challenges of Asset Allocation for High Net-Worth Investors
It is a fact that High Net-Worth (HNW) clients tend to have less diversified investment portfolios on their holistic family balance sheet compared to the mass market. While the typical 401(k) or IRA represents the majority of wealth for the latter category – which by definition is concentrated in mutual funds or ETFs – the HNW client is likely to have the bulk of wealth tied-up in human capital, undiversified small businesses or even individual stocks. It is not an exaggeration to declare that the rich are less diversified than the rest. Indeed, perhaps that is how they acquired their wealth to begin with. Successful entertainers, athletes and entrepreneurs – and their notoriously lopsided and highly concentrated portfolios – are just one example of this phenomenon. The problem, of course, is how to preserve and maintain wealth once it has been acquired. In this presentation I discuss the 'problem' as well as how to construct properly diversified portfolios for HNW investors, with special attention to their unique entrepreneurial spirit and wealth. Particular emphasis will be placed on alternative investments, non-traditional asset classes and other products that exhibit low correlations to their distinctive human capital. I conclude with the behavioral challenges of getting HNW clients to adopt these recommendations, with examples from my own life!

From Tontines to QLACs: Longevity Insurance over the Ages
Longevity Insurance, a.k.a. deferred income annuities (DIA), a.k.a. advanced life delayed annuities (ALDA) have been available in one form or another for over three centuries. From the earliest tontine annuities issued by the government in England in the late 17th century, to Qualified Longevity Annuity Contracts (QLACs) recently blessed by the U.S. Treasury for retirement plans, investments that reward those who live longest have fascinated the masses and generated much curiosity. But, the question on every potential buyer's mind is: will I live long enough to make this investment payoff? Motivated by the renewed interest in financial products that might replace Defined Benefit (DB) pensions, in this 60 minute keynote lecture Professor Milevsky will discuss the past, present and future of pure longevity insurance, and offer some recommendations on where – and for who – these products fit in the optimal retirement portfolio. The presentation will be based on his forthcoming (Cambridge University Press, 2015) book entitled: King William's Tontine: Why the Retirement Annuity of the Future Should Resemble its Past.
Prof. Moshe A. Milevsky, Ph.D. lectures at the Schulich School of Business at York University and is Executive Director of the non-profit IFID Centre at the Fields Institute for Research in Mathematics in Toronto. He is also Managing Director of the Pi Longevity Extension (PiLE) Corporation, which is focused on helping pension funds, endowments and individuals extend the longevity of their investment portfolios. In 2005, he founded the software company, QWeMA Group, which he recently sold to CANNEX Financial. He has published over sixty peer-reviewed articles, hundreds of newspaper and magazine columns and is currently on the editorial board of numerous academic journals.
Books