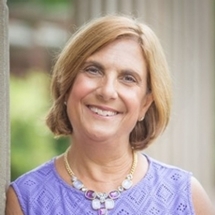 Nancy Frates
CEO, Team Frate Train; Creator, ALS Ice Bucket Challenge; Member, ALS Association National Board of Trustees
Traveling From
Massachusetts
X
Program Descriptions
Every August Until A Cure: A Family's Journey of Love, Inspiration and a Historic Global Movement


Upon her son's ALS diagnosis, Nancy Frates was presented with an unacceptable prognosis and the absence of any treatment for his disease. Nancy takes the audience on her family's tragic yet beautiful journey, entwined with the origins of the historic ALS Ice Bucket Challenge. Her delivery is enhanced with a clarity and passion that only a mother can express while inspiring audiences to account for their own outlook on their life's challenges.


Social Media Shutdown

The Ice Bucket Challenge did more than just raise hundreds of millions of dollars for ALS and educate millions on the disease, but it also disrupted an entire social media platform and changed its design forever. Because of Ice Bucket Challenge's call to donate to ALS, Facebook was forced to create a "donate" button on their website. This has paved the way for other philanthropies to raise money through Facebook and ultimately increase donations.

In a compelling and enlightening discussion, Frates will discuss how her small, but mighty campaign disrupted a social media powerhouse and garnered support across all social media platforms.


Leadership: Back to the Basics

Nancy Frates credits much of her success to the basics, including being a leader. Frates' strips off the fluff and keeps it simple. Her leadership style follows the system of: educate, plan, then delegate.

From panel discussions to intensive leadership keynotes, Frates takes a deep dive into what it takes to be a leader. While new age CEOs and management officials try the snazzy innovative techniques, Frates explains that it will not work unless the fundamentals exemplify honesty, hard work, and purpose.

Her delivery is enhanced with a clarity and passion that only a leader can express while inspiring audiences to account for their own outlook on their life's challenges.


Philanthropy: #IceBucketChallenge

What seemed like out of nowhere, a huge fad sweeps the country and then the world. It dominated social media for months. And unlike many other "fads" or "trends," the #IceBucketChallenge made a difference and changed the world.

The #IceBucketChallenge raised over two hundred million dollars worldwide for ALS organizations, in just 8 weeks. The money raised has led to more research and more spending on patient care, with annual funding for researched tripled.

Nancy Frates will touch on the many aspects and elements that go into a successful campaign and what it means and takes to change the world. For Frates, it started with a vision to help her son combat a disease and turned into a national effort through the power of communities.


Relationship Building and Networking

The backbone behind the success of the Ice Bucket Challenge was networking. And not just through a computer screen, but face to face. The network that the Frates' had built throughout their lives was the basis of its success, and their willingness and drive to expand their reach is what made it historic.

Frates' provides a first-hand perspective on building those important relationships and successful networking. Her argument of selling yourself before your brand segues into her belief that you must earn the trust of the consumer before you can sell your product.

In this case, the product was ALS, and to do that, she had to educate before she could fundraise. Frates will walk the audience through the steps she took to make those successful relationships and build her extensive and powerful network.


Why Book Nancy Frates?
Nancy Frates is on a mission to defeat ALS. In her and her families journey, she has spoken around the world to inspire others to achieve their goals. Her engaging talks and inspiring story have influenced many leaders in the business, philanthropy, educational, and non-profit worlds. Nancy speaks on a variety of topics that include leadership, fundraising, relationship-building, sales, and social media. Keep exploring to see Nancy's wealth of clients and what they're saying about her as a motivational speaker!

 
On March 13, 2011 Nancy's 27 year old son Peter was diagnosed with ALS, Lou Gehrig's disease. Their world changed in a moment. They were told that there is no treatment or cure and the prognosis was 2-5 years. Since that day, Nancy has immersed herself in the ALS community.

Through her education and work experience, she knew that the best way to become knowledgeable and currently informed on the disease was to get to know the players and the institutions that were on the forefront on this disease. In the past 3 years Nancy has traveled and networked to the offices of CEO's, Senators, Congressmen, Top Doctors and governmental authorities. She has testified in Washington DC to an FDA panel and has initiated and executed petitions regarding important issues affecting the ALS communities. Nancy has developed strong relationships with executives at both the local and national levels of ALS organizations involved in research, patient support, advocacy and fundraising.

Nancy along with other family members runs the Pete Frates #3 Fund. This fund, started by a group of her family and friends, raises funds to aid Pete in his battle with the disease. After Pete's diagnosis they learned that as the disease progresses, the average cost for an ALS patient to live with the disease is $280,000 per year. Team Frate Train, as Pete's supporters are known, have grown over the past couple of years. They have a website, sell Frate Train Gear and run marquee events for the fund as well as supporting ALS organizations through their events.

August 2014, Nancy's son Peter along with their family and supporters inspired the ALS Ice Bucket Challenge to go viral, raising $220 million for the ALS Association and its global partners. During that August and the months following, Nancy has done many domestic and international television, magazine and website interviews. She has also been speaking at many events both domestically and internationally inspiring others with their story and continuing the momentum created for their cause, ALS.

The Spring of 2015 has brought many speaking opportunities for Nancy including commencement speeches at Hult International Business School and Endicott College where she received an Honorary Doctorate of Humane Letters. She is also on the National Board of Trustees of the ALS Association. Presently she is working with Collaboration for a Cure, a group of the top 20 ALS organizations who meet regularly to collaborate on issues affecting the disease community.

Presently, Nancy along with the ALS Association and this group are working with Facebook and other corporate sponsors to bring back the IBC in August 2015. The new hashtag #everyAugustuntilacure represents Nancy and the community's commitment to their mission.