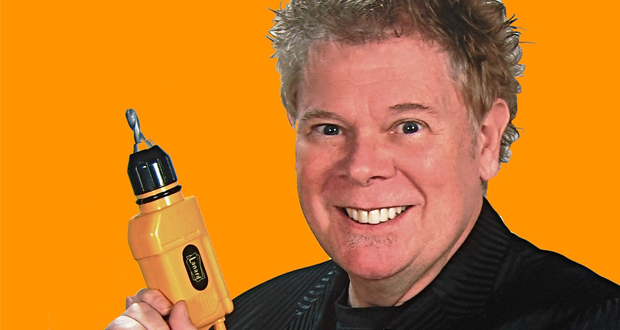 Nick Lewin
Comedic Corporate Magician
X
Program Descriptions
Thinking Around Corners
After two decades of creating Remarkable Magic for the corporate market Nick has created something new under the sun. This humorous and entertaining event is an intriguing invitation to view the work place from a very different perspective.

Inside the Mind of a Magician
The heart of the program is about how to acquire and process information in new and unusual ways.
Nick Lewin was born in London, England and began studying magic at the age of eleven, or as he likes to put it, he wasted the first ten years of his life. By the time he turned 17 he was performing on a regular basis and had developed the blend of comedy and sleight of hand that has remained his stock in trade to this day.

After finishing his education at London's prestigious 'Guildhall School of Music & Drama' Nick booked a short run on a luxury cruise ship and fell in love with traveling the world. He made the decision to move to the United States and in 1974 arrived in California with his bag of tricks, ready to take on the world. He is still doing it one show at a time.

Lewin quickly made a name for himself performing in America's showrooms and became a popular opening act in the Las Vegas casino market. He became a regular on the television talk show circuit in addition to his acting roles in television series including Dynasty, Kung Fu: the Legend Continues, Amazing Stories, Alfred Hitchcock Presents, Trapper John MD, Perfect Strangers and Misfits of Science.

Most recently Nick performed for the IBM national convention at the Mandalay Bay Events Center in Las Vegas before 7,500 attendees. He is a highly sought after corporate entertainer and performs highly specialized shows for an impressive array of Fortune 500 clients. He turned sand into integrated circuits for Advanced Micro Devices, channeled Albert Einstein via a laptop for Toshiba, and magically produced a 38-foot diesel truck for Western Star Trucks.