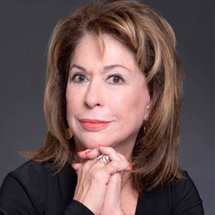 Nicki Joy
The Funniest, Most Motivational Sales Speaker You Will Ever Hear!
Traveling From
South Carolina
X
Program Descriptions
What the Winners Do to Win!
In this session, Nicki talks about the lesser known but critical traits that winners have and how they use them to win. Nicki provides her audience with information, insight, inspiration as well as fun and laughter to get them on the winning side of life.

Sensational Selling Secrets
Nicki's latest and greatest seminar program is for the experienced sales pro as well as the novice. It is jam-packed with not only the newest but the best selling techniques and strategies guaranteed to boost your professionalism, maximize your influencing skills, and dramatically increase your closing ratios.

Management Motivational Magic
Skill in promoting an involved team spirit and in inspiring your staff and co-workers to perform is a demanding and difficult managerial responsibility. In this funny, yet information-packed session, Nicki will talk about what motivation really is, why people do indeed perform, the truth about money as a motivator, as well as many more management issues that can help create a winning team.

Persuasive Leadership…Getting Other to Follow Your Lead
There are many elements of effective leadership and there is a big difference between being a manager and being a leader. However, to truly lead, to sell your plan, program, idea, or your concept...you must first sell yourself. In this dynamic session, Nicki will pinpoint what great leaders do to sell themselves...thereby influencing others to follow their lead.

Service That Sizzles!
Good service is the one thing any company can provide with the least amount of expense that will reap the biggest rewards. In this session Nicki spells out the new customer service ethics as well as the rules and attitudes that will shake up the crowd and make them look at business in a different way.

Selling…The Game of Life!
In this session Nicki assembles the pieces of the puzzle for sales success. She reveals what it takes to best sell a product, service, idea, concept, plan, or strategy to others. She discusses ways to better motivate, convince, persuade, sway or win-over others to your way of thinking.

The Future is Now
In this program Nicki delivers a powerful, and thought-provoking message that is perfectly blended with a great deal of fun and levity. Drama and energy combine with humor, hope and up-lifting ideas to better position oneself for change and to help one make the most of these challenging times.
Nicki Joy believes everyone is in sales…and that laughter makes learning about sales easier. Since 1971, Nicki Joy & Associates, Inc. has provided sales professionals and their companies with insight, information, and a new motivating perspective that enables them to better gain and maintain a highly profitable customer base. Nicki's seminars are information packed, reality based, motivationally dynamic, and down right funny. Her programs have achieved international recognition in all industries where fine-tuned selling skills are needed, relating to the buyer is required, self-marketing is a must, and top-notch service is expected.

Nicki's vibrant, energetic personal style has been overwhelmingly well received by clients such as: Wells Fargo, Walt Disney Imagineering, Exxon, The Rouse Company, Chase Bank, Prudential, Centex Homes, Del Webb Corporation, Wampler Foods, Control Data, Stewart Title, Georgia State University, Smith Barney, The Illinois Press, Norwest Mortgage…and the list goes on.

Nicki not only has written numerous articles that regularly appear in a wide variety of respected publications, but she has been widely written about. The Washington Post, The Dallas Times Herald, The LA Times, The New York Post, Selling Power Magazine, and Entrepreneur Magazine are just some of the publications that have highlighted Nicki. She has been interviewed by CNN, CNBC, and Fox National News along with many others for her sales and motivation expertise. Additionally, as a member of the prestigious Lessons in Leadership Panel she was noted as one of their 12 most distinguished speakers along with Dr. Stephen Covey, Tom Peters, and Ken Blanchard.

Nicki's newest book, entitled What Winners Do To Win!, published by John Wiley, New York, is now out and available in fine bookstores everywhere. It is a powerhouse and has already met with a phenomenal response.

With her specialty topics including sales, motivation, communication, customer service, leadership, and self-marketing, Nicki uses her background in teaching and theater to bring her audiences that amazing blend of information and inspiration. Her funny, uplifting approach is guaranteed to help audiences achieve professional as well as personal happiness, success, and prosperity.