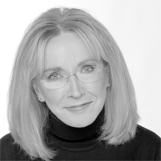 Patricia Farrell, PhD
Psychologist and WebMD Moderator
Traveling From
New Jersey
X
Program Descriptions
Conquering Stress in the Workplace
Say Goodbye to Anxiety
Stress and Your Health
How to Keep Your Mind Off Alzheimer's
The Antidote to Burnout; Five Easy "Cures"
Laugh Your Head Off and Keep Your Health
The Road to Relaxation and Stress Relief
Why Book Patricia Farrell?
Dr. Farrell is a well-known psychologist and author
She is an expert speaker on the topics of workplace mental health, work stress & anxiety, and personal fulfillment
Dr. Patricia A. Farrell is a licensed clinical psychologist, writer and police surgeon with over 25 years experience in the field of mental health as a practicing clinician, medical writer, researcher and educator. Formerly, the National Clinical Monitor for Mt. Sinai Medical Center, Dr. Farrell was involved in the first national protocol (Cognex) for the treatment of Alzheimer's Disease.

A well-known psychologist, Dr. Farrell is the WebMD Moderator for Anxiety/Panic and appears frequently on such national TV shows as The View, Inside Edition, The O'Reilly Factor, Court TV, ABC World News, and is interviewed by national magazines and newspapers where she comments on current events in the news.

Dr. Farrell had written a chapter on interviewing skills for beginning psychologists/therapists in Counseling and Psychotherapy : A Practical Guidebook for Students, Trainees, and New Professionals. She has also written chapters for books on mental health and medical illness, articles on Munchausen's Syndrome by proxy and basic wellness.

Dr. Farrell is the author of How to Be Your Own Therapist, A Step By Step Guide for Building a Competent, Confident Life. This is the one self-help book everyone needs in order to really understand how to handle stress and how much power you can exercise over your life. The changes are IMMEDIATE. There's no waiting for sudden insight or months spent talking about your difficulties; this book gives you a jump-start on the life that awaits you when you become the central force in your life.

Self-therapy is based on the idea that you know yourself well, you have the ability to make changes in your life and you can learn the techniques necessary to accomplish reasonable goals. "Everything that a good therapist does," Dr. Farrell said, "can be learned on your own. You can be your most effective therapist and you're there 24-hours a day, 7 days a week to support yourself in your efforts. There's no magic here, no advanced degrees or alphabet soup letters needed after your name. It's in your hands. Go for it."