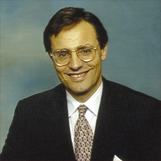 Patrick Astre
Financial Planning and Tax Expert
X
Program Descriptions
50 Plus – Your Money and Your Rights
The Longevity Revolution is here and this is the wake- up call for the Baby boomer generation. This program will make you think as well as entertain you. Attendees will gain the motivation and a clear road map to financial success and prosperity in the age of longevity. This program is all-inclusive and specific. The latest tax and wealth building strategies are covered as well as the means of enjoying and protecting your new financial independence. The program is ideal for anyone worried about retirement. The fear is removed by lighting the way with specific ideas and a clear road map to follow. This seminar can be adjusted as a brief speech, a keynote or break out session, or a half day course. The contents will fit with any industry or group and is especially effective for training professionals and organizations who work with financial issues.
How To Prosper In The Age Of Longevity
The Longevity Revolution is here and yesterday's ideas no longer work. Today's Baby Boomer generation faces 20 to 40 years of retirement. Boomers must ask themselves two questions: What will you do with yourself for 40 years besides play shuffleboard? And, how will you pay for it? This unique, interactive program will provide new ways of looking at life and retirement. Attendees will come away motivated and excited and armed with the effective financial strategies needed for success. This seminar will provide the answers for Boomers fearing retirement and old age. Through interactive exercises, attendees will learn that they can realize their dreams and live long, prosperous lives
Why Book Patrick Astre?
This is your step-by-step guide, not just for retirement, but for achieving complete prosperity in the age of longevity.
Founder of his own accounting firm, Patrick is a highly educated and hard working individual. He loves to speak about everything tax, insurance, accounting, and even family related.
Patrick P. Astre, CFP, EA, RFC is a Certified Financial Planner, an Enrolled Agent, (authorized by the US Treasury to represent taxpayers before the IRS) and a Registered Financial Consultant. Patrick has been advising individuals and corporations on issues of taxation, retirement and comprehensive financial planning since 1969.

The answer is Financial Independence. That's what the Retirement Revolution is all about. This is your step-by-step guide, not just for retirement, but for achieving complete prosperity in the age of longevity. Early in his life, Patrick learned the value of good planning. After graduating from high school in 1963, he discovered that his family had no money for education. Patrick struggled for a year, trying to work and attend college full time. In 1964 he decided to join the Army, knowing that Uncle Sam would provide funding for a full college education. Patrick left the Army in 1967 with the rank of Sergeant, an honorable discharge and a Bachelor's degree from the United States Armed Forces Institute with the University of Maryland.

Even though Patrick earned the education of a CPA, he decided early on he wasn't going to go the "Debits & Credits" route. He continued his education including advanced studies at the College for Financial Planning in Denver, Colorado. Along the way he earned three professional certifications, including EA. This designation required passing a grueling 16 hour examination on tax laws administered by the IRS.

Eventually Patrick envisioned the need for an independent firm that would provide a total comprehensive package, which would include planning advice and a follow through on all recommendations.

Patrick obtained all the necessary licenses and founded Astre Planning Associates in the early eighties. The firm now provides a full array of services including Tax and Accounting for individuals, corporations and fiduciaries, in addition to IRS representation, investment and pension management, estate and retirement planning and insurance. The combination of all these professional disciplines is rarely found under one roof. The firm is independent and represents no particular company or product.

In the early nineties, Patrick entered the life insurance industry. He combined tax and planning expertise to bring out new and innovative strategies for clients and business. In 1993 Patrick received the Newcomer of the Year and Agency Builder of the Year Awards. Each year has brought new awards.

To share his expertise, Patrick has written numerous articles for professional publications and a tax & financial column in local newspapers. Patrick is a professional public speaker and is frequently sought after for seminars which are often sponsored by local colleges and school districts as well as corporations, associations and various organizations. His first book The Four Seasons of Money was self-published and has sold out its first printing. Patrick is a member of the National Speakers Association and Toastmasters International.

Patrick has offices in Shoreham and lives with his wife in Ridge, Long Island, New York. The couple has two grown children and two grandchildren.