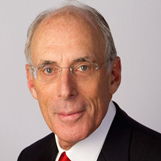 Paul Karasik
High-Content Motivational Keynote Speaker & Bestselling Author
Traveling From
California
X
Program Descriptions
MAXIMIZING YOUR POTENTIAL
Achieving Peak Performance
This program will provide you with proven strategies and techniques that will enable you to create more joy, satisfaction, and pleasure in your life while simultaneously expanding your professional success exponentially.

You will experience the power of a compelling vision and learn why Albert Einstein stated, "Imagination is more powerful than knowledge." Guided by powerful insights, you will maximize your true potential and manifest more consistent results.

Equipped with a clear concise professional and personal vision, Future Focus Momentum will enable you to manifest your goals easily, effortlessly, quickly and on occasion, instantly. Inspired by your bigger "why," each day will be infused with more passion, motivation and sense of purpose.

You will leave this session with the tools you need to make a quantum leap in your performance in business, while experiencing a deeper and more rewarding personal life. You will succeed in:
Making a quantum leap in manifesting goals and outcomes
Accelerating success with Future Focus Momentum
Achieving more by harnessing the power of "entrainment"
Getting and staying motivated with the Life is Good Factor
Clarifying your ideal life vision personally and professionally

Mastering the Art and Science of Sweet Persuasion
How to Double Your Income this Year
This program is designed to provide strategies and techniques to create a steady stream of qualified high-value prospects and establish long term, mutually profitable relationships.

You will learn the how to initiate, build, and maximize relationships with high-net-worth households. Targeting the high-net-worth client will enable you to substantially increase your income and grow your business exponentially.

Paul is a Million Dollar Round Table presenter who provides financial advisors with clear step-by-step plans for growing new business opportunities. The atmosphere is motivational; the content is concise and achievement driven.

The content is based upon Paul Karasik's books How to Market to High-Net-Worth Households and 22 Keys to Sales Success: How to Make It Big in Financial Services. You will learn:


Maximizing profitable relationships
How to work less and double your sales in six months
The secret to cross selling products
The secret to cloning your ideal clients
Systems for duplicating your marketing success
How generate a stream of high-net-worth referrals
How to maintain personal motivation
Strategies for increasing professional satisfaction

Running at the Dog Leadership™
The Future of Leadership in the Digital Age
Everybody's got a plan until the dog comes running at you ready to take a bite of your leg. In this powerful and entertaining program Paul Karasik recounts the true story of Clarence, a runner who showed how a simple approach to overcoming fear provides a roadmap for leadership success in business and in life.

Change in business and the world around been accelerating beyond what anyone could have ever imagined. Technology creates, recreates and then becomes obsolete in what seems to be measured in days not years.

A new agile leadership approach is needed. Regardless of change we are faced with, the winning leadership strategy will be harness the efficiency of technology, yet be powered by the ultimate technology: the human heart and mind.

In the digital age, brilliant leaders who have achieved greatness adhere to the principles of "Running at the Dog Leadership." They have the creative ability to imagine the future, possess a "big enough why", engage others on an emotional level, and create a winning culture.

This program provides state-of-the-art strategies and techniques that will enable the audience to:


Maintain focus and effectively execute
Achieve long- and short-term goals
Get and stay motivated
Allow all members of the team contribute and retain ownership
Experience more personal satisfaction
Overcome any and all obstacles fearlessly
Paul Karasik is one America's leading sales and management consultants. He is the president of The Business Institute, a sales and management training and consulting organization. Paul has devoted 18 years helping America's business professionals achieve their goals. He is the creator of eight sales and management programs.

Paul's client list reads like a Who's Who of American business. His client list includes Prudential, Mercedes Benz, AT&T, IBM, New York Life, and Shell Oil.

Paul is the author of four all-time business classics: Sweet Persuasion and Sweet Persuasion for Managers, published by Simon and Schuster and How To Make It Big in the Seminar Business and Seminar Selling for Financial Services, published by McGraw-Hill. His most recent books are Brilliant Thoughts and How to Market to High-Net-Worth Households.

He is a frequent speaker and seminar leader at management conferences and advanced sales and marketing programs both nationally and internationally.

Paul is the Founder and President of the American Seminar Leaders Association.
Books