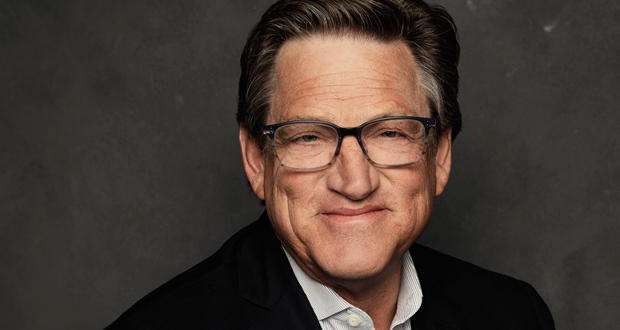 Paul Keckley
Health Economist and a Leading Expert on U.S. Health Industry Trends & Reform
X
Program Descriptions
Health Reform 2.0: What to Expect in Round Two
The intersections of cost containment pressures, competition from new entrants, clinical innovation, politics and the Affordable Care Act's implementation through 2020: how will each sector respond, and what factors will determine winners and losers
The status of the ACA's implementation
Two catalysts for disruptive change: employers seeking value and consumers forced to engage directly
Speed traps for providers—physicians, hospitals, long term care providers: fraud and adherence to evidence-based medicine; business relationship transparency
Realities for health insurers: new customers, consolidation, scrutiny, diversification

Megatrends impacting the US Health Care Industry
Health and Entitlement Reforms (Regulatory)
Clinical Innovations that Disrupt Traditional Modes of Care
Data-driven health care: the convergence of financial and clinical data
Employer activism: the relentless pursuit of value and exit from ESI
Plan Growth and Consolidation: new customers, new realities
Consumerism: the buck stops at home
New Competitors: Taking Advantage of the Industry's Disruption

Consumerism in Health Care: Is the Industry Ready?
Expenditures
Attitudes and Beliefs
Expectations and Trade-Offs
Opportunities

Industry Restructuring: 'Go Big or Get Out'
Physician-Hospital Alignment
Acute-Long-Term Care Integration
Plan-Plan Consolidation
Plan-Hospital Strategic Partnerships
Emergent Niche Sectors
OWAs (Other Weird Arrangements)
Why Book Paul Keckley?
Healthcare is going through a gut check. The volume and velocity of change is unprecedented. Paul H. Keckley is a scholar of that change, diving deep into the data to bring clients and opinion leaders the unvarnished truth. He's a believer that the right conversations can result in a healthcare system that is healthily balanced in both profit and purpose. He helps pressure test strategy, anticipate public reaction, find the opportunities in the change, and improve your odds of success.
Dr. Keckley is Managing Editor of The Keckley Report, a weekly blog covering health industry trends and issues, a healthcare futurist, investor and entrepreneur. Paul brings extensive healthcare industry experience having worked in the private sector, academic medicine and as an investor. He has authored three books and more than 300 articles and served as the facilitator between the White House Office of Health Reform and major health industry trade associations as private sector input was sought in the passage of the Affordable Care Act.

He is a columnist for Hospitals and Health Networks and a frequent contributor to media coverage of health industry trends in Fox News, CNN, Wall Street Journal, New York Times and others. He has served as Executive Director, Deloitte Center for Health Solutions, Washington DC, Executive Director, Vanderbilt Center for Evidence-based Medicine, CEO, EBM Solutions Inc., CEO, PhyCor Management Corporation (the IPA subsidiary), CEO, InterDent (Dental Practice Management Company, El Segundo, CA) and Managing Director, The Keckley Group.

He serves on the board of Tivity Health Inc. and as Advisor to the Lipscomb University College of Pharmacy (Nashville), Western Governors University (Salt Lake City), NorthTide Capital (Boston), JP Morgan (NYC)American Academy for Physician Leadership (Tampa), and the American Hospital Association (DC). He is a member of the Health Executive Leadership Network, Healthcare Financial Management Association, and the Nashville Healthcare Council. He served in Adjunct Faculty roles at the Georgetown University School of Public Health, the Owen Graduate School of Management at Vanderbilt University and the Vanderbilt University School of Medicine.

He holds a B.S. from Lipscomb University, Nashville TN, an M.A. and Ph.D. from The Ohio State University, Columbus OH and did a graduate fellowship at Oxford University, UK.