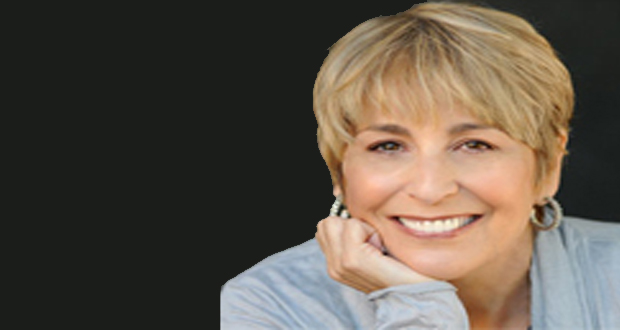 Peggy Klaus
Author: Brag! The Art of Tooting Your Own Horn Without Blowing It
Traveling From
California
X
Program Descriptions
BRAG! THE ART OF TOOTING YOUR OWN HORN WITHOUT BLOWING IT™

For most of us, brag is a four-letter word that conjures up unpleasant images of obnoxious, self-aggrandizing people we prefer to avoid. Yet research suggests if you want to get ahead in your career, self-promotion is not a choice but a necessity. In fact, the most successful professionals know that remaining quiet about yourself and downplaying your accomplishments will most assuredly stall or derail your career. So how do you talk about yourself and your business in a genuine, artful and entertaining way? In this high-impact, experiential workshop you'll learn how to brag "the good way", by creating a framework with checks and balances so that you always project your best self without ever sounding like a walking billboard.

EXECUTIVE PRESENCE: YOU KNOW IT WHEN YOU SEE IT

We've all encountered people who exude executive presence. You know, the ones with gravitas, confidence, poise under pressure and the ability to communicate with a compelling combination of warmth and strength (aka style and substance). Are you one of these people? If not, shouldn't you be? Join thousands of other professionals who have taken part in this highly interactive workshop, during which you will use the tools of voice, body language and humor to strengthen and enhance your executive presence while embracing your own unique style and personality.

BRANDING YOUR BEST ASSET: YOU!

Twenty years ago, only products, companies and famous celebrities had a brand. Well, not anymore! Today everyone has a brand and—in this competitive business environment—yours must be readily identifiable, elicit a strong and positive emotional response, and differentiate you from colleagues and competitors. This workshop will help you discover your unique brand while teaching you how to market yourself and your business in ways that exponentially increase visibility and influence.

NOW WHAT? HOW SMART WOMEN SUCCEED DESPITE GENDER BARRIERS

If you've ever seen a performer walk a tightrope, you know that it takes agility, confidence and hard work. These qualities are also essential to success in the workplace, particularly for women, who are held to a far narrower band of acceptable communication and behavior than their male counterparts. Yet despite restrictive social biases and stereotypes, women can successfully navigate their narrower band by being more mindful about style. This high energy workshop teaches the five indispensable skills you must master in order to gain access to the higher opportunities and pay primarily afforded to men: exuding executive presence, navigating the narrow band of acceptable communication, getting a guy (to mentor/sponsor you), being political and self-promotion.

COMPETITION IS NOT A DIRTY WORD

Successful people are typically powerful, driven, ambitious, direct and competitive. Yet when women embody these characteristics they are often judged as unfeminine, calculating and strident. As a result of this Catch 22, many women shy away from competing for particular jobs, promotions and titles. But the truth is, there is a way to gracefully flex your competitive muscles without coming off as pushy, cutthroat or catty. In this session Peggy will show you how to own your goals and ambitions without compromising your authenticity and reputation.

THE HARD TRUTH ABOUT SOFT SKILLS

The hard truth is that soft skills will make or break career! Studies show that most professionals fail to succeed in their careers not because of a lack of technical expertise (the hard skills), but rather because of a shortcoming in the soft skills arena. Based on Peggy's best-selling book, The Hard Truth About Soft Skills—Workplace Lessons Smart People Wish They'd Learn Sooner, this high-impact workshop will provide you with insights, strategies, tools and techniques for leading teams, managing up, being politically savvy, giving and receiving feedback, navigating workplace hot buttons and much more.

CHANGE IS INEVITABLE BUT SUCCESS IS NOT! RESILIENCY IN A SHIFTING WORKPLACE

People are very open-minded about new things, as long as they're exactly like the old ones. ~ Charles F. Kettering

While delightfully humorous and irreverent, this quote underscores the fact that change is something we all must confront throughout our lives. Unfortunately, not many of us deal with it well; instead, we resist, deny or blame others for our misfortunes. But how we adapt and navigate during times of great change determines both our personal happiness as well as our professional success. In this experiential and fun (yes, really!) program, you will be given an array of behavioral techniques to enhance your resiliency, while also learning how to advocate for and promote yourself in a changing workplace.

SOMEONE'S GOTTA DO IT: BREAKING BAD NEWS IN A BETTER WAY

No one likes to give bad news, but sooner or later we find ourselves in situations where we have to deliver a difficult message. Challenging and uncomfortable conversations—whether about a termination, a negative performance review or a non-existent year-end bonus—can be vastly improved through careful preparation and practice. While this workshop won't make you enjoy giving bad news, it will teach you how to listen and speak with executive presence, so you come across as both professional and compassionate when delivering your message.

MASTERING THE MEDIA

If you've ever faced off a group of rabid reporters or found yourself in the center of an unwelcome social media storm, you know how frightening it can be. You're in the hot seat but you have to stay cool, and it's critical you deliver a message that won't be misconstrued on camera, in print or online. In this small group workshop, you'll be prepped with customized, rigorous interview and on-camera drills honed to your specific issue(s), company or industry. You'll also learn to convey strong, concise messages with warmth and strength, how to develop memorable sound bites, what to expect in the studio and, if necessary, how to use a teleprompter. So, whether you're confronting the media in person or virtually, you'll be confident, comfortable and well prepared.
Why Book Peggy?

Succeeding in today's complex business environment takes guts, grit and a high degree of competency in both the soft as well as the hard skills. Peggy's keynotes and workshops are custom designed to create a perfect blend of content and style, ensuring that all of your group's objectives and expectations are met. Developed over more than two decades of coaching thousands of top executives and managers from fortune 500, mid-size and start up companies, her experiential, behaviorally based training incorporates exercises, role-playing scenarios, videotaped segments and individualized feedback, all designed to impart quick and lasting results.
You may have seen Peggy Klaus on Nightline, the Today Show, and 20/20, or read her advice in The New York Times, Wall Street Journal, Harvard Business Review, Fortune and O magazine. Author of two best-selling books, BRAG! The Art of Tooting Your Own Horn Without Blowing It and The Hard Truth About Soft Skills: Workplace Lessons Smart People Wish They'd Learned Sooner, her client list reads like a who's who of Fortune 500, mid size and start-up companies.

Named 2016's coach of the year, Peggy brings her vast expertise in leadership and communication to all levels of the organization, from the C-suite to managers and associates, with a host of soft skill topics including Executive Presence, Branding, Navigating the Narrow Band, Succeeding Despite Gender Barriers, Setting Vision & Strategy, Making the Perfect Pitch and of course, the Art of Bragging. After the 2016 election, Peggy added yet another dimension to her work, coaching political candidates to effectively communicate their values and vision with authenticity and candor.

Taking her message from the boardroom to the classroom, she has lectured to both students and faculty at universities across the country including: the University of California, Berkeley (Haas School of Business, Boalt School of Law, and the School of Public Health & Sciences), Harvard University's School of Public Health, Wharton's Executive MBA Program, the University of Virginia and Pepperdine University School of Law.

The youngest of four girls, Peggy's life long dedication to the empowerment of girls and women can be seen throughout her career, from her BRAG! Connections program which reaches thousands of aspiring teens and disadvantaged women, as well as her work as a member of the Women's Leadership Board at Harvard University's Kennedy School of Government, the Financial Women's Association of San Francisco, the Young Women's Leadership Network, the Grace Institute and SAGE Scholars program. Because of her cutting edge work around women in leadership she continues to be sought-after as both a coach and speaker for leading women's groups including The Network for Executive Women, the National Association of Female Executives and LeanIn while also contributing regularly to top media outlets on issues of gender, communication & leadership. In an earlier incarnation, Peggy earned advanced degrees in drama, speech, and theatre from the London-based Royal Academy of Music and the Drama Studio. She began her career as an actor and classical singer before moving to Hollywood to become a producer, director and talent coach., working with actors, comedians, musicians, and broadcast news talent in productions for Paramount Studios, Warner Brothers, ABC, CBS, and NBC.

When not coaching, speaking or traveling, Peggy resides in Berkeley, California where she can be found walking her pup Ernie, and enjoying the incredible beauty and culture of the bay area. For more visit https://www.peggyklaus.com
Books

Brag!