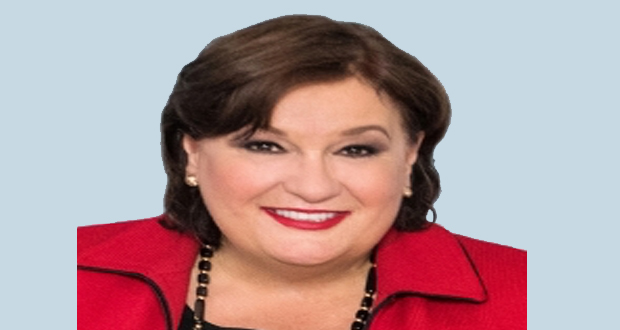 Pegine Echevarria
Transforming Organizations By Empowering People
X
Program Descriptions
Play B.I.G. – Take Charge of Your Potential!
Choosing to Play B.I.G. reaps rewards like energy, prosperity, inspiration, creativity and love. Playing small brings chaos into our lives and businesses. In this program, Pegine shows you five of the most frustrating "small" behaviors that stop people from reaching their highest potential, and the seven "BIG" behaviors that will help you soar to new heights.

I've Got the Power
This interactive, high energy, tell-it-like-it-is program is based on lessons Pegine learned as she transformed her life from gang member to celebrated business leader. Discover how to control your destiny and harness your power to be heard.

Carry the Torch
Sometimes leaders focus so much on their team's negative behavior and results, they miss opportunities to encourage positive attitudes and behaviors. Pegine shows you how true leadership is embodied in three torch symbols:
The torch of the Statue of Liberty — offering hope and opportunity.
The torch of the Olympics — offering global diversity, competition and camaraderie.
The torch of the firefighter — offering images of searching, risk taking and brotherhood of man.

Communicate Your Value
Getting people to know your value begins with you. You have to know what you have to offer, and then you have to be able to communicate that to other people. Through storytelling, audience participation, and comedy, Pegine shows how some people think they promote their value. She then shares the techniques and tips to truly communicate one's value so people listen.

GEMS – Leading in a Diverse World
If you aren't mining GEMS, you aren't growing your organization! Discover how Great Employees Manifest Success, and how Great Empowerment Leaders Manifest Success. Pegine shares how empowering individuals and developing leaders will attract others to your organization.

Confidence Karma – How to be a Feisty, Fearless, Focused, Fun Female Leader
Pegine embodies the four traits of phenomenal leaders who achieve success and results: assertive, courageous, committed, and charismatic. She'll show you how to develop these characteristics in yourself too! Discover the strategies, techniques and transformation that you can use IMMEDIATELY to become a Feisty, Fearless, Focused, and Fun Female Leader!
A keynote speaker for global women's leadership conferences on leadership, influence, and business, her revolutionary thinking and interactive, humorous presentation style captivates and energizes audiences. Pegine is one of only 8 women inducted into the 58 member Motivational Speakers Hall of Fame. She goes by her first name, if it is good enough for Oprah, Shakira and Beyoncé it's good enough for her. Her company produces the ""Global Women's Executive Leadership Experience™". which is a simulation and situational training exercise for business executive women leaders. The memorable experiences prepare women executive leaders for high stress, high value moments. They gain influence and confidence, Rated as one of the most profound leadership experiences by women participants from around the world. 18% receive promotions within 6 months. . A former Bronx gang member she is a true American success story. She is powerful, irreverent, funny and real. People remember her programs years later because she uses chants, cadences and mantras to solidify power thoughts in the minds of her audiences.

Pegine has over 30 years of experience developing leaders. Quoted in the Wall Street Journal, New York Times, and Forbes. She is the cover story for Minority Business Entrepreneur Magazine and Speaker Magazine. Her company, www.TeamPegine.com, was named North Florida's #3 Fastest Growing Privately Owned Company. She is one of fewer than 800 speakers worldwide to earn the Certified Professional Speaker®. The rigorous process that requires 5-10 years of professional experience before applying. It is an extensive, independent audit focused on enterprise, ethics, eloquence, and expertise

A result driven pioneer her scale situational experiences include a cultural negotiation live situational training exercise for over 12,000 military officers from around the world. It included with 50 role players creating 12 villages so officers can practice among diverse communities.

Women seeking political office, venture capital, board positions and confidence hire Pegine for her coaching and to have a customized "Global Women's Executive Leadership Experience™ ". Pegine has written five books. One of her books is a SHRM Best Seller called "Sometimes You Need to Kick Your Own Butt".
Books