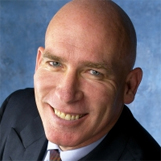 Peter Lemon
Congressional Medal of Honor Recipient
X
Program Descriptions
'An Evening with Peter C. Lemon'
An audience favorite. With your event theme in mind, Mr. Lemon shares stories, personal vignettes and humorous anecdotes from his childhood, the military, college, business and the White House. Although he has soared where possibly we have not flown in life, you will discover you and he are very much alike.

'Persistence' – It's The Key!
You would presume being the recipient of the Medal of Honor, Mr. Lemon had met his biggest confrontation in life: not so. From his own experiences he will cheer you on to meet your greatest challenges. He believes life is here to test us and persistence is essential to overcoming obstacles and living our dreams.

'The Hero Within!'
Mr. Lemon explores with you the characteristics of heroism and encourages us to answer our deepest and most intimate questions with regard to our own personal courage. He believes "True Heroism is Not A Matter of Chance, It's a Matter of Choice" and we have a responsibility to 'take action' and be heroic in our personal and professional lives. You will leave standing taller with pride, honor and dignity.
Mr Peter C. Lemon is among the most dynamic public speakers of our time. An Ambassador of courage, determination and triumph, he profoundly enriches the lives of others.

Mr. Lemon is one of the youngest surviving recipients of America's highest award, the Congressional Medal of Honor, for assisting in saving the lives of his team in Vietnam. Entertaining audiences as a professional speaker for over fourteen years, a successful insurance and construction entrepreneur for almost three decades, an acclaimed author and executive producer of the Emmy winning documentary Beyond the Medal of Honor, he speaks from real life experiences.

The President of the United States, Barack Obama, presented Mr. Lemon the coveted 'Outstanding American by Choice' award in a 2009 White House ceremony recognizing his life of professional achievement and civic contribution.

Mr. Lemon is an inductee in the elite 'Ranger Hall of Fame', holds a Bachelors Degree in Speech, a Masters of Science degree in Business Administration and was proclaimed 'Humanitarian Alumni of the Year' at his graduate alma mater. His book and documentary have been donated to every high school in the nation to inspire our children. Mr. Lemon continues to volunteer his time with our youth, advocating positive decisions and motivating them to live their dreams.

Mr. Lemon's passion for life is contagious. In his spirited, charismatic 'storyteller' style, Mr. Lemon challenges and encourages us to make a difference, impacting the way we think, live and work.

Whether the mission of your next event is to energize your membership, honor your employees, praise your graduates, ignite your sale force or elevate your professional relationships, and you desire a dignitary that will transform the occasion into a celebration never to be forgotten, then Peter C. Lemon is your choice. He brings out the best in all of us!
Books

Beyond the Medal