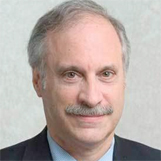 Peter Fusaro
Energy and Environment Expert
X
Program Descriptions
The New Green Business Model for Sustainable Finance
In this speech Mr. Fusaro explains the new dynamics for environmental financial investment that provides sustainable returns including renewable energy, energy efficiency and water efficiency. These sectors' investors include venture capital, foundations, hedge funds and private equity funds. Their financial investments encompass clean energy projects in carbon reductions and renewables, energy efficiency and environmental & energy management systems.

The Three Pillars of Sustainability
"Sustainability" is a term that can use clarification and expansion to both professionals in the field and lay people. This speech provides concrete examples of how sustainability works in 1) energy efficiency 2) waste reduction and 3) water conservation in meeting corporate social responsibility goals. Implementing sustainability goals drives efficiency throughout an organization and can help that organization improve environmental, social and financial goals.

Where the Jobs are in Sustainability
Mr. Fusaro presents both an assessment and career guidance to college students, graduates and persons in transition who wish to work in the sustainability field. He will cover the full range of job opportunities, training, as well as a career in clean energy consulting. He will trace his own path into the field of sustainability and draw on his years of pioneering experience in the energy and environmental arena.


Peter C. Fusaro is the best selling author of What Went Wrong at Enron and is an energy industry thought leader noted for his keen insights in emerging energy and environmental markets. He co-founded the Energy Hedge Fund Center in 2004. For over 3 decades Peter has been on the forefront of energy industry change and has created the terms "Green Trading", "Green Finance" and "Green Hedge Funds" which are now commonly used in the industry. Peter has been selected for Who's Who in America 2007-2010 and Who's Who World for 2009-2010. He has lived on the leading edge of consulting in carbon and emissions trading and finance, clean energy technology, renewables and fossil fuels. Peter founded Global Change Associates in 1991 to focus on the interplay and convergence of energy and environmental financial markets.