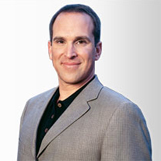 Peter Montoya
Personal Branding Expert
Traveling From
California
X
Program Descriptions
The Secrets of Social Media: How to (safely) make use of Social Media as the industry determines compliance guidelines
It's impossible to turn on the television, radio, or even go to the movies without hearing about Social Media. Tools like Facebook, Twitter and LinkedIn are all the rage, but you may feel as though you are sitting on the sidelines - unable to exploit these modern utilities. Learn what these tools are and how to utilize them to maintain and build meaningful client relationships, while remaining compliant. In this session, we'll explore and answer several key questions: What is Social Media? What purpose can it serve for a Financial Advisor's practice? What should you be doing (now) on Facebook, Twitter and LinkedIn?

Automated Marketing Solutions: How to completely automate your client and prospect e-mail and direct mail marketing.
The greatest marketing ideas in the world won't grow your business if you can't implement them. With Peter Montoya's MarketingPro system you can segment your clients and prospects into groups, and create specific, automated email and/or direct mail campaigns for each. Marketing is written, personalized, reviewed by compliance and sent by e-mail or direct mail … automatically.

Relationship Marketing: How to generate a steady flow of qualified, motivated prospects by leveraging your current relationships.
Many of the marketing techniques that Advisors currently use to build their businesses are no longer generating results. Today's most successful Advisors are utilizing simple new techniques to create steady referral flows by mining their current relationships. The result is effective, compliant marketing that is more productive, less expensive and requires much less time and effort.

Marketing Misfire: How to replace outdated, ineffective marketing with simple, proven techniques.
It's not just the landscape of the financial industry that has changed – so has the way consumers make decisions and purchases. Many of the marketing methods that worked 20 or even 10 years ago are completely useless in today's marketplace. It's time for Advisors to re-think and re-learn everything they thought they knew about effective marketing. In this revealing, informative presentation, Peter details today's most successful and proven methods of generating qualified, motivated prospects.

MarketingLibrary.net: Unlimited Compliance Reviewed Marketing
Learn how to utilize compliance reviewed marketing to maintain relationships, increase referrals and supercharge sales. Stop letting untouched clients and prospects fall off the radar and use turn-key marketing to revitalize relationships and ignite marketing.

Marketing Technology: Double your prospective clients in half the time
The most effective marketing techniques can be incredibly time-consuming without an automated system to streamline the processes, increase effectiveness and boost results. Learn how advances in technology can help accelerate your marketing to generate a steady flow of qualified prospects. Automation not only helps to improve and protect your relationship, but can save time, maximize sales and boost referrals. Best of all, these technologies were designed to work seamlessly with compliance.

The Brand Called You: How to build a brand that attracts and keeps clients in times like these.
Unfavorable Financial Services industry headlines are bombarding consumers. It's never been more important to have your own, trusted brand that speaks to the long-standing relationship you have with your clients. Learn how to turn the reputation you've built into a solid legacy brand that will help you attract and retain clients, recruit staff and even increase the valuation of your practice.

100 of the best ideas and concepts from today's most successful marketers.
Skilled facilitator Peter Montoya, himself a 12 year veteran of marketing and branding for the financial industry, hosts this constructive group session to describe and discuss the industry's most effective marketing and branding techniques. Today's industry leaders are utilizing new technology and reinventing traditional marketing techniques to yield real results in the current market landscape. Discover what they've learned, and discuss the practical applications of their ideas in this valuable one-hour session.
Why Book Peter Montoya?


He is a financial services marketing expert who provides specialized tools and information that will give your marketing reps an edge.
He developed a marketing system for financial professionals that includes compliance interaction, direct-mail capabilities, full-color prospecting pieces, document imaging and more.
Since launch 1997, Peter Montoya has helmed the nation's only advertising and marketing agency specializing exclusively in the needs of Financial Service Professionals. In the last decade he has logged over 1,000,000 flight miles, spoken to more than 30,000 audience members, created over 10,000 marketing pieces, developed more than 5,000 custom marketing plans, delivered over 1,000 presentations, worked with over 100 million-dollar producers, authored 3 best-selling books and launched 2 online marketing technology systems. To this end, he recently introduced the ultimate advertising compliance solution, "MarketingLibrary," which is revolutionizing the way Financial Advisors interact with their compliance officers, including the benefit of compliance pre-approval. Just one more way Peter is working to transform the way we do business. Obviously, Peter is committed to the success of his clients.