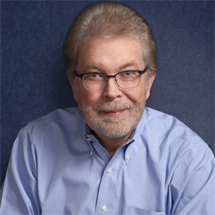 Randy Pennington
The Resource for Leaders Who Expect Results!
X
Program Descriptions
Make Change Work™: Staying Nimble, Relevant, and Engaged in a World of Constant Change
A fundamental shift is occuring in how business is conducted. Change no longer influences the environment — it is the environment. That's why this session is so important – it provides practical tools to help leaders and organizations meet the challenges of continuous change in these transformational times. New challenges are presented to us every day. We can survive and flourish by learning to stay nimble, relevant, and engaged in a constantly changing world.Participants in this entertaining, fast-paced session receive practical information based on Randy Pennington's 20 years of experience helping organizations initiate and manage change.
RESULTS RULE!® _ Be a Hero in a "Me Too" World
Your organization is either a hero, has-been, or wanna-be. That's where creating a Results Rule! culture will turn your uniqueness into a competitive asset that clears the playing field.

Results Rule! is all about getting focused on producing results year ... after year ... after year and breaking out of the "me too" club. The marketplace never lies – Results Rule!
Dodos & Coyotes: Only the Nimble Survive
The story of two animals reveals what it will take for you to remain relevant and successful in the future.The dodo bird went from living a comfortable life in a wonderful environment to extinction in less than 100 years. In contrast, the coyote has expanded its territory and flourished as its way of life was threatened and altered. So which are you? A dodo or a coyote?
ON MY HONOR, I WILL: The Journey to Integrity-Driven®Leadership
What if you could have a blueprint for becoming the leader you always wanted to be ... one who achieves results and inspires trust? What if that blueprint had been field-tested by hundreds of thousands of leaders from all walks of life? Here's the news – the blueprint exists. Forty simple words will transform you into an integrity-driven leader in your business and your life.
Why Book Randy Pennington?


Randy is a 20+ year business performance veteran and an expert in helping companies build a culture focused on results.
His insights align the strategic issues of relationships, accountability, and results to create a sustainable competitive advantage in a "me too" world!
Randy Pennington helps leaders and organizations build cultures focused on results, relationships, and accountability. He is a twenty-plus year business performance veteran, author, and consultant who has worked with many of this country's best-known organizations including: Alabama Power Company, Motorola, LaSalle Bank, SmithBucklin, Hyatt Hotels and Resorts, Texas A&M University, Marathon Oil, Sprint PCS, and Progressive Insurance, in addition to government agencies at the local, state, and national level. Additionally, he serves as an adjunct instructor in the Cox Business Leadership Center at Southern Methodist University.

Pennington is a frequent radio talk show guest/commentator. His ideas and comments on integrity, trust, and commitment have appeared in The New York Times, Entrepreneur, Executive Excellence, on CNN, Fox News, the BBC, the ABC radio network, and in numerous professional and trade association journals. His book, On My Honor, I Will, has been released in a third edition. In his endorsement of On My Honor, Ross Perot says "Randy Pennington has cracked the code of great leadership." His second book, Results Rule! Build a Culture that Blows the Competition Away, received the 2007 Best Books Award from USA Book News.

Randy's background is a unique blend of line, staff, and consulting experiences ranging from hourly employee to senior management. He holds a Bachelors and Master's Degree in Psychology and completed postgraduate work in Organization Administration and Management. He was the 1998-99 Chairman of the Board for the American Heart Association, Texas Affiliate, and a founding member of the Texas Council on Disease and Stroke. Randy has earned the Certified Speaking Professional (CSP) designation and has been inducted into the Speaker Hall of Fame. He is Past Chairman of the NSA Foundation Board of Trustees and NSA Board of Directors.