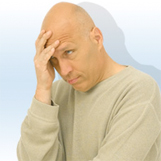 Rex Havens
Funny, Fresh Approach to the Battle of the Sexes
X
Program Descriptions
Everything I Needed to Know, I Learned From My Wife
A laugh-a-minute look at men, women, love and marriage, done with clean, clever, positive humor and tasteful sophistication. Rex's show is suitable for all ages, and he has performed for audiences of 50 people to arenas of 5,000.

One Big Happy Family: Building Better Company Families One Laugh At a Time
Rex Havens spent his education collecting a string of initials after his name – BA, JD, MBA, CLU, CPCU, CSP – then honed his business acumen as a college professor of business and law and as an attorney* for a Fortune 50 company. But his natural gift for entertainment just wouldn't leave him alone. So in 1991 he left behind the worlds of academia, business and law and took to the comedy stage, becoming a creature almost as rare in nature as a unicorn. The result is 'One Big Happy Family,' an hysterical analysis of the ways we miscommunicate at work and what we should all do to maximize the possibilities of our professional relationships.
Simply put, "One Big Happy Family" is the most entertaining communication and teambuilding seminar you will ever see. You'll laugh like never before and come away with ideas and strategies which will make all of your relationships – professional and personal – stronger than they've ever been.
"The Battle of the Sexes"

Though it's not a fair fight, and probably ought to be stopped, it thrives and rages for the most primal of reasons -- it's endlessly mysterious, fascinating and fun!

Rex Havens braves this haunting, daunting battlefield armed with the only weapon essential to survival -- laughter! Based on the only two truths Rex has learned about men and women -- "I'm a man . . . and I'm Sorry!"

Rex's comedy routine is a fresh approach to an ageless subject, tongue planted firmly and cleverly in cheek, and dedicated to the notion that happiness lies not in victory, but in the glory and undeniable humor of the struggle. Yes, it's not the destination but the journey, and the journey with Rex includes such lessons as:


The Wedding. "Sorry, pal, not your day."
Women and children first. "Still not your day!"
She's your "better half." Guess what that makes you.
"I just hope you're happy" and other lines your wife can deliver with a straight face.
"Would it kill you to... ?" No? Then do it and shut up.
Marriage is a democracy: One woman, one vote!
How my resourceful wife took a beautiful, huge, His-&-Her walk-in closet… and converted it… to a "Her!"

This is family-friendly standup comedy for all ages. Whether the battle is won or lost matters little in the end. When we're able to examine honestly our strengths, weaknesses, insecurities and incongruities, with open minds, hearts and smiles, everyone wins!