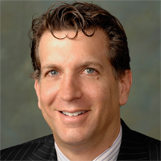 Richard Levick Esq.
Strategic Communications Expert
Traveling From
District of Columbia
X
Program Descriptions
Crisis Communications
Reputation Management
Financial Communications
Litigation Communications
Investor Relations
Public Affairs and Issues Management
Richard Levick, Esq. President & CEO of Levick Strategic Communications, represents countries and companies in the high stakes global crises and litigation. His firm has directed media strategies on Guantanamo Bay; the Catholic Church; the Wall Street crisis; most of the front-page product recalls; and the largest regulatory, corruption, and merger matters in the world.

Under his leadership, the firm has set new standards in global communications and brand protection for corporations, countries, and major institutions. On a daily basis, Mr. Levick's prestigious team of professionals spearheads many of the world's highest-profile campaigns – including Guantanamo Bay; the Catholic Church; the Wall Street crisis; the largest data security breach in history; front-page product recalls; the merger of global financial markets; bet-the-company regulatory actions; and some of the most important public affairs matters arising out of the Middle East. Having also represented a decisive percentage of the world's largest law firms, Levick Strategic Communications works alongside attorneys on the most sensitive litigation and transactions for their core clients.

Honored on the prestigious list of "The Most Influential People in the Boardroom," Mr. Levick has been named to multiple professional Halls of Fame for lifetime achievement. He and his firm have received multiple other professional awards, including Crisis, Litigation, Investor Relations, and Food Crisis Communications Agency of the Year.

Mr. Levick is one of the communications industry's most important spokespersons and thought leaders. A powerful advocate for the strategic initiatives that companies must pursue in today's perilous environment, he regularly addresses corporate boards as well as industry and government leaders around the world, providing guidance on their most complex communications and reputation management challenges. He is featured in, and authors, countless articles, and is a frequent guest on prime time national and international television programs.

Mr. Levick is a much-sought after speaker for conference keynote addresses, presentations, and university commencements, contributing regularly as well to such top business blogs as TheStreet.com and Forbes.com. To date, he has delivered keynote speeches and major addresses in more than 20 countries and throughout North America.

Mr. Levick and his firm have published acclaimed books, including Stop the Presses: The Crisis and Litigation PR Desk Reference (now in its second edition); Inside/Outside: How Businesses Buy Legal Services; and 365 Marketing Meditations.

Mr. Levick is the past Director of American University's School of Public Affairs Leadership Program and a former graduate Professor of Crisis Communications at Georgetown University in Washington, DC. He holds a Bachelor of Arts in Urban Studies from the University of Maryland, a Masters of Science in Environmental Advocacy (Communications) from the University of Michigan, and a Juris Doctor degree from American University's Washington College of Law.

An avid lacrosse and soccer fan who enjoys reading history and biographies, Mr. Levick resides in suburban Washington, DC, with his wife and two children.