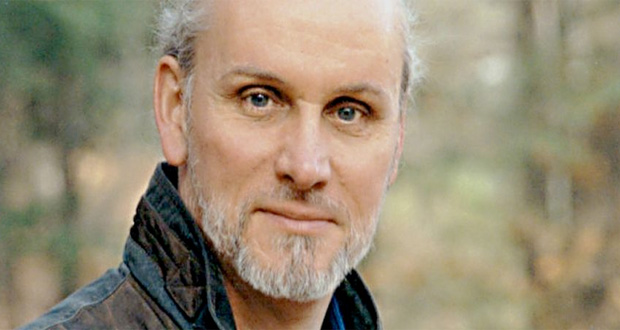 Richard Worzel
North America's Leading Futurist
Traveling From
Ontario, Canada
X
Program Descriptions
Risk, Health, and Security: Personal Insurance in a Changing World
The needs of health-related insurance – life, disability, retirement, long-term care, critical illness, and so on – remain the same: providing security in a risky world. But the world around such insurance is changing, and this includes the tools used by insurers to serve their clients.

Futurist Richard Worzel is a business visionary and a Chartered Financial Analyst. As such, he is familiar with all aspects of insurance, as well as pacing and anticipating the needs of clients and insurers in a world where technology changes the tools for supporting those needs.

In this presentation, Richard explores the ways in which the world around insurance is changing – and how insurers can use those changes to improve their competitive position while enhancing the services they provide to their clients. Among the topics discussed are:


Technology continues to disrupt all aspects of business, the economy, and society. In particular, Artificial Intelligence will be a supreme disruptor. Richard defines what AI is (and is not), the three characteristics of AI that make it so important and difficult, and describes how the insurance industry can use it to improve both service and profitability.
Health management is changing for both better and worse. The aging of the population is placing a steadily mounting strain on the health care system, and on those who fund it. In turn, this is leading to an increasingly politicization of health management. Meanwhile, medical technology is rapidly changing what is possible, offering both better outcomes, and higher costs. How insurers approach the related issues may destroy or enhance their market position.
A changing economy is creating greater anxiety, especially among GenXers and Millennials, for whom the transition to work has been much more difficult than for earlier generations. Meanwhile, the retiring Boomer population is facing greater uncertainties about their health and their finances. All of these issues represent opportunities that can become threats if insurers don't have a clear plan for managing the risks involved.

"Insurance is the traditional tool for individuals and corporations to manage risks," says Richard, "but now insurers are facing novel risks of their own for which there are few precedents. How they research the future, and then prepare for it, will determine their future success."

Future Tense: What's Ahead for Broadcast Media
Is it game over for traditional broadcasters? Or is there some way for broadcasters to move forward in an era of media proliferation?

Futurist Richard Worzel is a Chartered Financial Analyst, a former Bay Street communications analyst, and a business visionary. In this presentation, he surveys the future of media, including topics like:


The persistence of media – Media don't die, but their business models change. What implications does that have for today's TV and radio broadcasters?
Which technologies will make it? How do you tell the difference between a technological pet rock, and the next Apple? Being able to see what's likely to work and what won't makes an enormous difference in preparing for the future – so, how do you tell?
The future of entertainment media – Media have mutated dramatically from when cable TV first started to make build subscriber bases, and social media is merely the latest fragmentation of the media markets. But the evolution of media is not over. So, what's ahead? How will Artificial Intelligence affect media (more)? What new choices will emerge, and how might they be exploited?
Can broadcasters fight back? – There is no way to put the genie back in the bottle. The days of broadcast being the primary way of reaching viewers and listeners are over. So, what does a broadcaster need to do to have a future? What is tomorrow's business model?

There is no one-size-fits-all model for every broadcaster, but knowing what's coming, and how to prepare for it can be the difference between survival and success, or a dwindling decline. Richard provides a roadmap of the future, and offers some specific tools from the futurist's toolkit to help broadcasters plan and prepare for the challenges ahead.

Teach Me the Way: Managing the Future of California's Independent Schools
California is at the center of a wide range of cross-currents that will affect its independent schools. Futurist Richard Worzel is a Chartered Financial Analyst and business visionary with a history of research and work with educators at all levels. In this presentation, Richard will discuss the issues likely to affect the business of running independent schools in California, including:

• Shifting demographics – Hispanics are the largest demographic group, but immigration from Latin America is slowing. Meanwhile, immigration from Asia is rising, and Asian families place special emphasis on quality education. And the birth rate of people born in America continues to slow. At the same time, the U.S. administration is giving America a reputation for xenophobia, potentially repelling many of the most attractive immigrants. So how will this mix all come together, how will it affect California, and in particular, California's independent schools?


The economy – America is engaged in an unprecedented experiment: the federal government has unleashed major fiscal stimulus at the top of an economic cycle. This has undoubtedly prolonged the economy's expansion, and boosted current economic growth, but at what cost? And when?
Technology in the schoolroom – Education and health care are the two social structures that are most resistant to change, and change from technology is no exception. "Technology has the potential to be a remarkable aid for teachers and students – and a difference-maker for the business of the independent school," says Richard, "but it also needs to be approached with great care, or else it can suck up time, money, and resources, and give back little of value."
Risk management – There are many unknowns lurking in our future, from the consequences and costs of climate change, to the eroding of infrastructure, to the effects of political divisiveness, to the shifting expectations of fee-paying parents, and more. Managing the risks involved in both the known and unknown changes in our future is part of the toolkit of the futurist. Richard will provide an overview of how these tools can be used to manage risks, and provide handbooks on some of the most relevant for conference attendees.

Richard will provide a roadmap of the future for the business officers who attend, as well as giving them tools they can take back to their schools to improve the robustness of their future planning.

Tomorrow Beckons: Preparing to Profit from Tomorrow's Uncertainty
With disruption coming from many directions – technology, geopolitics, shifting markets, climate change, generational transitions, and more – it seems like an impossible task to keep up, let alone to get ahead. Yet, turbulent times are times when market share is up for grabs – so learn how to make use of disruption instead of being disrupted by it.

Futurist Richard Worzel is a business visionary, as well as a Chartered Financial Analyst with almost 30 years of experience in helping people put the future to work for them. In this presentation, he provides a roadmap of tomorrow's world – then talks about what your organization can do to put yourself in position to profit from the uncertainties ahead. After all, someone always profits from change. Let it be you.

Artificial Intelligence: The Next Big Thing that Will Shock Your World
AI is having as profound an effect on our lives, our personal relationships, society, the economy, and the world, as the Internet and smartphones have. It will affect all major industries, including manufacturing, consulting, agri-business, food & foodservice, consumer marketing & retailing, law, accounting, health management & treatment, medical & genetic research, weather forecasting, insurance, finance, investing, education, and much more.

Futurist Richard Worzel identifies the changes coming for your industry, then points to what you need to do to prepare.

You Say You Want an Evolution:Dealing with Disruption Business-as-Usual
The future will neither slow down for you, nor leave your organization untouched. The only way to cope with the disruptions ahead is to grab the ears of the tiger and enjoy the ride!

Futurist Richard Worzel describes what tomorrow will be like, what forces are going to shift the foundations of your world, then guides you to the strategic approach you need to manage the disruptions for your benefit. "You can manage the future," says Richard, "or be steamrolled by it. It's your choice. It's your future."

Innovation, Foresight, and Leadership in a Disruptive Future: Preparing Your Organization – and Your Clients – for Tomorrow's World
Technology is producing dramatic changes in business, society, and interpersonal relationships that both threaten a business' future success, and offer it opportunities that have never existed before. But to avoid the pitfalls and exploit the opportunities, organizations need to innovate, and innovation is a virtue that requires leadership and foresight. More than that, innovation must become an organization's culture, not a "sometime, when-we-have-time" thing.

Yet organizations have a natural aversion to the risks and potential for failure inherent in innovation. Futurist Richard Worzel identifies why these pitfalls occur, and presents a blueprint for creating an innovation organization – one devoted to fearless innovation – along with tools to make your innovation more focused, and more successful.

Workshop – Strategy, Tactics, and Innovation: Creating the Future You Want
Prussian military theorist Carl Von Clausewitz (1780-1831) once said that the only purpose of strategy is to make your tactics work. This contradicts the modern perception that strategy is handed from on high to the front-line troops, who are stuck with trying to implement it.

But Von Clausewitz's observation makes sense: you start with what you do best (your tactics), and build your strategy around that. Yet, there's more to a successful strategy today than just playing to your strengths, because there are so many changes happening in so many different areas, that what worked yesterday won't work as well tomorrow, and may not work at all the day after that. This is where innovation becomes critical.

Focused innovation has many parts. Futurist and innovation specialist Richard Worzel is a Chartered Financial Analyst as well as a business visionary. In this overview of the innovation process, Richard disassembles the process of innovation to enable your trustees to go back to their institutions with better insight and an action plan. Among the topics he will cover are:


Overcoming the barriers to innovation – Although organizations claim to embrace innovation, there are powerful disincentives to innovate, both professional and personal, that can sabotage creative innovation. Once these are identified, there are techniques that can overcome them, and create the mindset necessary to becoming an innovation organization.
Understanding what future you might face – Innovation doesn't happen in a vacuum, nor in isolation. As a result, you must assess the future you might face through environmental scanning, and consider what possible futures you might face, then develop contingency plans to deal with these possibilities through scenario planning.
Using techniques to foster creativity – Creativity is both a talent and a skill, and there are techniques that can increase your skill in exercising creativity. Richard will introduce a specific suite of techniques in the Opportunity Matrix, which shifts the focus of attention beyond the everyday to force people to look at everyday events in a new light, and to develop hundreds of new ideas, which are then sifted for the most interesting, most promising, and those that play to your greatest strengths.
Walking into the future you really want – The Desired Future is a technique for clarifying the vision of a future you really want to have happen, rather than settling on whatever you allow to happen. Then Backcasting helps you place yourself in that future, and walk backwards into the present, identifying the steps you will need to take to achieve the future you want, as well as the obstacles you will need to overcome.

Richard will start this process by identifying some of the critical changes facing colleges, and their students, including the employment squeeze created by two major drivers of change; the potential, and potential threats from Artificial Intelligence; the exponential emergence of robots and automation; and the revolution in pedagogy being fostered in the private sector.

Conferees will leave this session with a greater understanding of what the future holds, and a toolkit to help them prepare for the tasks ahead.
Why Book Richard Worzel?


He works to identify the major forces that will affect companies as well as people's lives, then helps audiences identify the likely possibilities and the early-warning signals they need to watch for.
He helps corporations and industry associations plan intelligently for the future while addressing global issues and the economy.
People are fascinated by the future because it affects their lives, their jobs, and their wealth and welfare. And the future is a topic that fits every conference, and involves everyone in your organization. That's why Richard Worzel, Chartered Financial Analyst, best-selling author, and one of today's leading futurists, trend analysts, and innovation specialists, is in such demand as a speaker, consultant, and writer.


And although he's a top trend analyst, he has developed new tools to go beyond mere trend watching, including Pre-trending™, which identifies new trends as they emerge, andTrendVelocity™ analysis, which clarifies how and when things are likely to happen.


He conducts structured innovation sessions that dovetail into your strategic planning and product design, including proprietary innovation techniques, and brings a keen understanding of why innovation can be so difficult, and how organizations can unknowingly undermine their own innovation efforts. Part of this is a process Richard calls Inventing the Future. The results help an organization remake their approach to innovation, the marketplace, and tomorrow.


Richard makes compelling keynote speeches to set the table at the start of a conference, or can end it with a bang. He leads intriguing workshops that range from a couple of hours, to days or even months of strategic planning. And he can help you plan and prepare for our uncertain future.