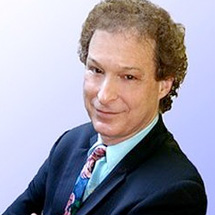 Rick Brinkman, ND
Expert in Conscious Communication, Author
X
Program Descriptions
Love Thy Customer
The first commandment, in today's customer-driven marketplace, is to "Love Thy Customer!" Transcending mere "customer satisfaction" and shooting for customer delight, by fulfilling their needs and making them feel cared for, delivers a true loyal customer base every time. Voted "Funniest Speaker of the Year" by Sales Forum, Dr. Rick takes the one-on-one game of customer service and reveals how to win-over customers no matter how they behave. With his trademark humor, he delivers communication skills (he calls "Conscious Communication™") guaranteed to bring back every customer, every time!

Leadership In Action
In times of rapid change and the need to do more with less, leaders must create an inspiring environment, empower others, give useful feedback, create an attitude of continuous improvement, and rally people around greater visions and goals. With Dr. Rick's Leadership In Action program, leaders are empowered to be great communicators and bring out the best in their teams.

Dealing With People You Can't Stand: How to Bring Out the Best in People at Their Worst
Just as some people bring out your best, and other people bring out your worst, you can bring out the best in other people at their worst. It's a matter of understanding where they are coming from and what is likely to work with them. In an energetic, humorous manner, Dr. Rick message hits home with situations that people find themselves in every day and empowers them with practical solutions. What you say to people can produce defensiveness or trust, increase resistance or cooperation, promote conflict or understanding. Communication is like a phone number, we need all the digits to get through and we need them in the right order. When we don't pay attention to our communication and its effects on people, we often create difficult situations. By becoming a Conscious Communicator - having the skills and knowing the specific strategies to handle various problem behaviors - we empower ourselves to be successful in bringing out the best in people.

Life By Design: Managing Time With Conscious Organization
Some clients have nicknamed this program, "How to Get a Life." Dr. Rick shows people how to organize for success, establish clear priorities, separate work and personal time, recover time to do what is important and eliminate procrastination. It is based on Dr. Rick's book by the same name and also by his many years as a counselor in private practice, helping people remove the obstacles to moving forward on what is dear to them in life. Dr. Rick's program assists attendees in learning personal skills they can apply to both their work and personal lives. This is a thought provoking, feel-good program, with a depth of content that impacts people's lives whether they experience it in a full day, half-day or keynote format. And because it is filled with his trademark style of humor and memorable stories, many clients have used it to finish off an event on a positive personal message.
Dr. Rick Brinkman is best known for his Conscious Communication expertise conveyed to millions of people via keynotes and trainings, radio, television, print interviews, and numerous award-winning books, videos and audio programs. Dr. Rick has been touring nationally and internationally since 1980 sharing his human behavior insights and practical communication strategies in his trademark entertaining and educational style.

After graduating with a Bachelors of Science degree from State University of New York at Oneonta, Dr. Rick earned his Doctorate in Naturopathic Medicine from National College of Naturopathic Medicine, Portland, OR. Following his residency in obstetrics and psychology, he opened a practice specializing in mind / body medicine. His success with his patients led him to further study communication and how it can profoundly affect one's quality of life. During this time, he earned his certification as a Master NLP Practitioner, and became a trainer and professional speaker in association with the Tom Peters Group and other companies.

In 1994 he co-authored the international bestselling book, Dealing With People You Can't Stand: How to Bring Out the Best in People at Their Wors, published by McGraw-Hill. It has been translated into 12 languages and was updated and re-released in 2002. In 1998 he co-authored the McGraw-Hill book, Life by Design, Bringing Out the Best in Yourself, which is available in three languages. In 2002 McGraw-Hill released his third book, Dealing With Relatives: Bringing Out the Best in Family at Their Worst. In addition he is the author of four audio and two video training programs on customer service, communication and life management.

Dr. Rick has received numerous awards including Funniest Speaker of the Year by the Sales Forum and the Institute for Management Studies Distinguished Faculty award. His audio tape "Dealing with Difficult People" is on Columbia House's all time top ten best seller list. In 1988 he was one of only 15 people selected by the Tom Peters Group to present the In Search of Excellence and Thriving on Chaos programs. He is a regularly featured speaker for Young President's Organization, and many associations and corporations.
Books