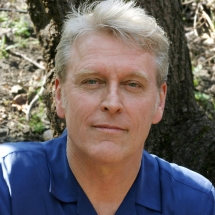 Rick Kirschner
Expert in Change, Communication, Conflict Resolution
X
Program Descriptions
How To Bring out the best in people ... even at their worst!
Everyone knows someone who is difficult to deal with, and anyone can use the material in this program immediately to lower stress and increase cooperation. Let Dr. Rick take the pain out of communication in this hilarious and information packed presentation.

Influence And The Art Of Persuasion
Expand your reach and vision beyond the boundaries of your own efforts! Achieve your objectives with the assistance of others! According to Kirschner's Motivational Model, there are six motivational sets driving human behavior, each with a TOWARDS and an AWAY side. These sets play the essential role in the choices people make, and they give us amazing leverage for changing minds, changing behavior and changing results. Develop your skill, confidence and determination as you explore the amazing designs and practical patterns of 'The Art of Persuasion.'
Master The Art Of Change
Dr. Rick Kirschner has accumulated the practical wisdom of almost three decades working in personal and organizational development. His leading-edge strategies are used daily by people seeking change for the better in their own lives, teams and organizations. It's a thoroughly enjoyable tour through the art and science of how to create positive change in your life, in your work, and in the world. This presentation is fun, fast paced, and fundamentally important for anyone interested in winning hearts, hands and minds for a positive purpose. Join Dr. Kirschner as he reveals the secrets to connecting, relating, and creating positive change successfully.


Are you looking for just the right speaker or training program to make your next meeting or event a memorable success? Dr. Rick Kirschner creates engaging and entertaining interactive experiences that change lives and organizations for the better.

You can create today for a better tomorrow. But changing things for the better is not a science. It is an art, and change artists are needed. Change is inevitable, but progress is not. YOU make the difference.

The Art of Change Skills for Life™ presentations provide practical answers to these questions, and help businesses to work more cooperatively, organizations to fulfill their missions, and empower individuals just like you to change their world for the better.

Dr. Rick Kirschner offers a powerful approach to dealing with change that unlocks creativity, enhances team communication and increases commitment. He creates his programs using a palette of essential attitudes, behaviors and skills for successful interactions.

In keynote speeches for association events and conferences, in seminars and training for Fortune 1000 companies, and at executive retreats, he helps his audience find the motivation to do the important work today for creating a better tomorrow.

Dr. Kirschner is a best selling author of numerous books and multimedia programs, including the international bestseller (In 2012, published as a third revised edition, with over 2 million sold!) , 'Dealing With People You Can't Stand: How To Bring Out The Best In People At Their Worst,' 'Love Thy Customer,' 'Life By Design,' and the comprehensive communication program, 'Insider's Guide To The Art of Persuasion.' In 2011, his book 'How To Click With People: The Secret To Better Relationships In Business and In Life,' was published by Hyperion Books.
Dr. Kirschner is a long-time faculty member with the Institute for Management Studies, and is a thought leader with Athena Interactive and CanDoGo. His clients include some of the world's best known organizations, such as AT&T, Heineken, Kraft, McDonalds, NASA, the U.S. Army and National Guard, Starbucks , Toys R' Us, and Texas Instruments.

Dr. Kirschner has delivered his expertise in thousands of radio and television appearances, interviews, newspaper and magazine articles, from CNBC and CBC to FOX, the Wall Street Journal to the USA Today.