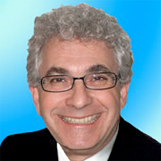 Ritch Davidson
Expert in Humor in the Workplace
Traveling From
California
X
Program Descriptions
Putting Fun to Work: The Power of Humor in Business
Laughter is not only good medicine, it's good business. People who have fun on the job are more creative, more productive and get along better with co-workers.

Managing to Have Fun: Reward, Recognition and Retention
The intentional use of positive feedback is a powerful way to build a strong team and to foster corporate loyalty. Loaded with practical examples and ready-to-use ideas.

Laughter, Stress and Self-Esteem
The best way to survive in a stress-filled work environment is to take your work seriously and yourself lightly. It is people with a high sense of self-esteem who are best able to manage stressors.

Playfair: The Ultimate Icebreaker
Meet, network and enjoy playful activities with dozens of your colleagues in a safe, non-threatening way. Addresses issues of Identity, Connection and Power while generating an atmosphere of community spirit and celebration particpants will never forget. And, they'll never forget each other
Why Book Ritch Davidson?


Ritch discloses the indisputable evidence that having fun at work and in your life can help you to be happier, healthier, and more productive.
His fun, interactive, and informational sessions focus on teamwork and employee retention.
Ritch Davidson is the senior vice-emperor of Playfair, Inc., an international consulting company that offers fun-filled interactive keynote presentations and team building programs to over 100,000 people each year.

He is an innovator in the design and presentation of programs that focus on the value and impact of humor in team building, stress management, and living a healthier work life and he helped conduct the research for Matt Weinstein's best selling book, Managing to Have Fun.

Ritch operates from a core belief that as we humanize our work settings and celebrate our humanity, the better we will do our work—and the healthier we'll become for it, as well. He absolutely relishes the many opportunities afforded him to spread this message of the powerful connection between good humor, good health and good business.

"I'll help your group feel energized to come to work, inspired to do their best and excited to be a part of the team — just as I have for hundreds of repeat clients such as AT&T, Charles Schwab, PricewaterhouseCoopers, the Federal Reserve Bank, and McDonalds, among many others. People come away from my sessions feeling good about themselves, each other, and the organization. They leave with both an understanding and an experience that work can be fun, and of the powerful interconnection between good humor, good health and good business. I'm serious about play. It's crucial to recognize how laughter and play are vitally important for our physiological and psychological well-being, especially in the workplace. It makes good personal sense and, increasingly, it's proving to make good business sense. I'm inviting as many people as possible to come out and play. Come prepared to have serious fun!"

Born and raised in Buffalo, NY, Ritch graduated from Kiddie Haven Nursery School in 1955. He has a B.A. in Psychology and an M.A. in Humanities. He's completed a four-year training program in Organizational Development Consulting and has been teaching classes, practice groups and coaching individual clients in Compassionate Communication (aka Nonviolent CommunicationTM) since 2005. Ritch is a published photographer and each summer travels to Oregon for a five-day, whitewater river rafting trip to which he has pledged to continue every year for the rest of his life.