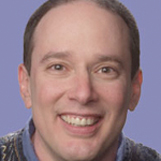 Rob Weinstein
Clean, Clever, Hilarious Comedy
Traveling From
Massachusetts
X
Program Descriptions
Clean, Clever, Hilarious Comedy
Rob Weinstein began his comedy career in New York City at the Original Improvisations and World Famous Comic Strip nightclubs. He has performed thousands of shows across the U.S. and around the globe, including appearances on NBC, MTV, FOX, Lifetime, and three different shows on Comedy Central.

Rob Weinstein's experience and professionalism make him the perfect choice for corporate clients. His credits include shows for AT&T, Atlantic Records, Bacardi, Colgate-Palmolive, Comcast, Met-Life, Red Bull, SAC Capital, Sullivan and Cromwell, Sun Microsystems, and numerous other top companies. MetLife recently praised Rob Weinstein's work, saying, "Your stand-up act was a big hit with everyone in attendance and the off-the-cuff humor you creates with our agents helped make it a memorable night. We would easily recommend you to any corporations looking for comedic talent."



One of the most highly acclaimed acts on the college circuit, Rob Weinstein has performed well over 100 shows at America's best schools, including Amherst, Colby, Colgate, Duke, Johns Hoptkins, Carnegie Mellon, and Tufts. Michael Nolfe, Major Events Coordinator at the University of Rhode Island says of Rob Weinstein's comedy, "In my fifteen years as a college entertainment professional, I have worked with few, if any, comedians as a funny, professional, and personable as a Rob Weinstein."



Rob Weinstein's clean act and warm, friendly style have earned him cruise ship engagements from Aruba to Australia. He has also performed at three National Association of Campus Activities conventions, and three times was selected by his peers in the Professional Comedian's Association as a master of ceremonies for their industry showcases. Stand-Up magazine called Rob Weinstein's last stint a "brilliantly hosted" production.


In 2007 Jockey™ made Rob Weinstein a comedy spokesperson for their products. His recent radio commercial and satellite media tour reached a combined audience of 20-millione listeners. 



Currently Rob Weinstein is working on a project with Cirque de Soleil.