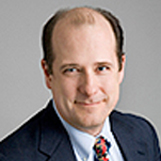 Robert Bradford
Author and Leading Expert on Strategic Planning
X
Program Descriptions
Set Your Self Apart - How to get big profits when you are small
The Key to Delivering Real Value
Dealing with Powerful Customers
Attracting and Retaining the Best Employees
Getting Ahead When Your Industry is Down
Aligning Your Department with the Corporate Strategy
Strategic Planning
Losing Customers and Other Weird Ways to Make More Money
Three Ways to Improve Your Profit Next Week - And Why You Shouldn't Do Them
Why Book Robert Bradford?


He has a firm grasp on the nuances of various industries and brings a fresh perspective to strategic planning and management with his many years of experience.
His interactive and instructive style will help you think better about where your business is headed, and how to make the most money in your industry.
WOW! This is the most common comment on Robert Bradford's speaking evaluations. Why? Because Robert doesn't just give a speech and he pulls the audience into a conversation that draws heavily on his 20 years of experience as a top-notch consultant building a world-class consulting business.

Robert Bradford left Wall Street in 1987 to build a one-person consulting business into a multimillion-dollar nationwide organization. Robert is the author of the Simplified Strategic Planning Manual, the best-selling Simplified Strategic Planning: a No-Nonsense Guide for Busy People Who Want Results Fast!, from Chandler House Press, and three other books on management. Robert has more than 20 years of experience in professional speaking and consulting for audiences of all sizes.

Robert actively leads strategic planning in dozens of companies (of all sizes) in a wide variety of industries with amazing results. His real-world management experience and ivy-league MBA enable Robert to bring real nuts-and-bolts strategic thinking into every speech he makes.

As a nationally acclaimed speaker, Robert blends a unique combination of broad knowledge and humorous insight to produce programs that are lively and practical at the same time. A master trainer, he has spent the last fourteen years converting management theory into real-life applications. Most clients engage Robert Bradford again and again to learn from his ever-growing experience in strategy that works today. Robert always stimulates great strategic thinking and leaves the audience with practical, "how-to" steps they can take to apply their learning. Robert's programs resonate with business audiences because they are built upon years of real-world strategic decisions.