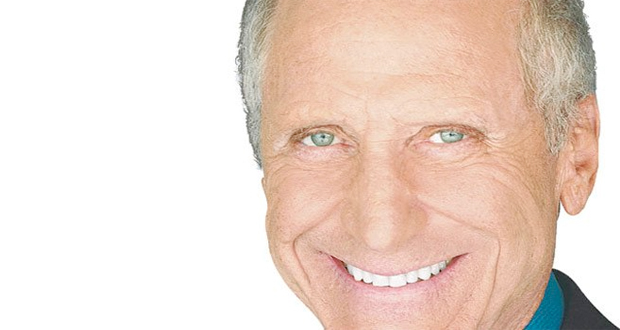 Robert Kriegel, PhD
Change-Ready© Expert, NY Times Best Selling Author
Traveling From
California
X
Program Descriptions
Thriving in Turbulent Times
The old rules for success no longer apply in this current environment of increased competition, change and uncertainty. If you use yesterday's thinking in today's world you won't be around tomorrow. To survive today, companies need to be Change-Ready© - to drive change by constantly challenging old thinking and seeking bold innovative out of the box new ideas, opportunities and possibilities In these presentations you will learn bold innovative strategies for keeping ahead in these turbulent times.

Leading in Turbulent Times
This keynote teaches audiences how to create a Change Ready© culture in which innovation flourishes, people are open and excited about change and performing at peak levels, including three strategies for keeping people motivated and 'up' in tough times. Learn how to overcome the most common obstacles to change and innovate new ideas, with three steps for developing can do thinking that turns new ideas into action and increases confidence, commitment and momentum. Finally, discover how to coach people to excel under pressure.

Developing a Change-Ready Mindset
Robert Kriegel discusses how to create change not respond to it, lead not follow, and be proactive not reactive. Audiences will learn how to out-think rather than out-work the competition. Discover the three characteristics of Change- Ready© thinking, and three strategies for thinking 'out of the box.' Robert discusses "Sacred Cow Hunts", streamlining productivity, and Red/Green time - the 90% solution.

Leadership: Creating a Change-Ready Organization
In this presentation, audiences will learn the importance of creating an organization that fosters innovation, how to create the future (not respond to it), and the Four "M" qualities of leadership. Discover strategies for creating bold innovative ideas, motivating people and generating excitement about change, and streamlining operations and rounding up. Promote can-do thinking for turning innovation into action, and implement "the passion scale"—how to keep people "up" in down times.


One of the most in demand business speakers, Dr. Robert Kriegel teaches bold, innovative, 'out of the box' strategies for keeping ahead of the changes, challenges and competition in today's dynamic marketplace.

Author of the national bestseller: If it ain't broke...BREAK IT!, Dr. Kriegel has been called by U.S. News & World Report one of this country's leading authorities in the field of change and human performance. His latest book is How to Succeed in Business Without Working so Damn Hard. His last book, Sacred Cows Make The Best Burgers, made Business Week's bestseller list in it's first month! A commentator on National Public Radio's Marketplace program, Kriegel recently made two specials for PBS.

An all American athlete and pioneer in the field of sports psychology, Kriegel has coached both Olympic and pro athletes. The New York Times said his work "spurred a revolution in performance practices." He is the co-author of Inner Skiing and has done color commentary for the US Professional Ski Tour on ESPN.

A former advertising executive for Young and Rubicam in New York, Kriegel taught at Stanford University's Executive Management Program and was a member of the California Governor's Council.

Dr. Kriegel's customized speeches and programs will entertain you, inform you and inspire you. He will teach you how to develop and lead Change- Ready© people and organizations. You will learn how to round up sacred cows that cost money and inhibit change and new opportunities. He also outlines strategies for gaining the competitive edge by not competing but changing the game, leading customers not following them and rethinking rules, redefining roles and reinventing the game.
Books