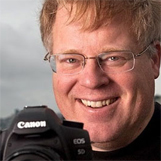 Robert Scoble
Robert Scoble is a connector of people who are building the future.
X
Program Descriptions
The Next Two Clicks of Moore's Law - Over the next four years, or two clicks of Moore's Law, a ton about our technology world will change. Scoble will bring you the best from his travels visiting R&D labs, startups, and innovators around the world. He views the world through his rose-colored-mixed-reality glasses, which will be the new user interface for self driving cars, Smart Cities, IoT, and many other things in our world. He'll send you off with some lessons for companies both large and small.

The Fourth Transformation - Augmented Reality is coming. Virtual Reality will take entertainment minutes away. Over the next decade we will look at our smartphone screens less and less as we use things like Magic Leap more and more. Even if you use your mobile phone's screen to watch a virtual reality event, it will be quite a different experience than staring down at a mobile phone in your hands. Plus, you will look at, and interact with your world quite differently thanks to beacons, Internet of Things, new kinds of sensors and artificial intelligence systems to fuse data, analyze it, and present it in new ways.
Why Book Robert Scoble?


Robert Scoble is a keynote speaker and most passionate about Virtual and Augmented Reality and how they will change and disrupt business.


Robert Scoble is an authority on augmented reality, self driving cars, cloud computing, and other tech disruptions and how they are changing business.
As Futurist for Rackspace, the leading Managed Cloud Computing Company, Scoble travels the world looking for what's happening on the bleeding edge of technology for Rackspace. He's interviewed thousands of executives and technology innovators and reports what he learns in best selling books YouTube, and many social media sites where he's followed by millions of people.

He was Instagram's 79th user, the top person to follow on Twitter in it's first 2 years and Siri was launched in his house...yes really!

As a globally in demand keynote speaker Robert delivers a rocket-fuelled ride through the future of technology, from the rise of wearable computers to the implications of computerized data - and gives businesses an insight into how they can harness this rapidly shifting landscape to deliver realtime changes in their businesses.