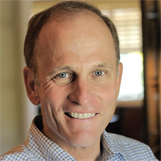 Robert B. Tucker
Driving Growth Through Innovation
Traveling From
California
X
Program Descriptions
Are You Managing The Future? Or Is The Future Managing You?
Organizations and their leaders are being challenged like never before to adapt faster to technological and disruptive changes in their markets. Every aspect of your business is about to change and the question is: will you be ready to lead?

Robert Tucker is a respected global futurist, innovation thought leader and much-sought after keynote speaker whose client list includes over 200 of the Fortune 500 companies. This program is perfect for industry and professional associations, economic development organizations, and companies facing the forces of discontinuous change. It's based on Robert's bestselling book, Managing the Future: 10 Driving Forces of Change, which has been translated into 17 languages.

All too often, Tucker observes, we are too busy managing today's business, and we don't think far enough up the road to capitalize on trends and turn them to our advantage. This kickoff session (or longer program) serves as a powerful road map for leaders who want to thrive amidst the uncertainty and unpredictability of exponential change and sudden disruption.

The powerful strategies revealed here show you how to spot emerging trends in time to shape an effective and bold response. While economists confine themselves to economic trends, Robert explores such topics as how to scan and monitor consumer, political, technological, economic, regulatory, demographic, lifestyle and social trends. And how to use them as stepping stones to growth, profit and competitive advantage. The session is based on Robert's proprietary research into your industry, and is especially powerful for leaders facing new competitive threats, disruptive technologies, new market entrants, and related challenges. The theme here is optimism. Tucker will leave you and your colleagues inspired and refreshed, with actionable "take-home" strategies and ideas to seize tomorrow's opportunities today.

Driving Growth Through Innovation: How Leading Firms Are Transforming Their Futures
In this dynamic presentation based on ten years of in-depth research, Tucker takes you and your audience on a guided tour inside 23 Innovation Vanguard companies. You'll discover their secrets for building innovation into a powerful source of growth, profits, and competitive advantage. You'll learn unconventional methods to turn innovation into a systematic, embedded process, and be stimulated to take action in your firm.

Innovation is Everybody's Business
Organizations the world over are desperately in need of people with the abilities and skills to think ahead of the curve, delight and challenge customers and colleagues, slash costs, and achieve unconventional results. In this practical, highly interactive session, Tucker provides powerful tools and strategies to help your employees hone their Innovation Skills (I-Skills) and learn to demonstrate initiative, add value, and get new things done more effectively and efficiently.

Leading Ahead of the Curve
Based on Robert Tucker's bestselling book, Managing the Future: 10 Driving Forces of Change, this keynote or longer session provides an example filled, fascinating, and practical model for leaders who want to avoid disruption, and profit from today's rapid changes. All too often, we are too busy running today's business to seize the emerging technological, economic and social trends, and use them as stepping stones to revenue growth, profit and competitive advantage. This power-packed keynote is based on Tucker's customization research into the megatrends impacting your organization and industry, and the program is both inspiring and empowering for one and all.

The Intelligent Talk Show
Ever wished there was a way to spice up those important, but often boring, panel discussions? Now there is. Recently, some of your fellow meeting planners have embraced an exciting new format, organized and hosted by Robert Tucker, that says good-by to snoresville, hello packed house. Panelists become "guests" on a "live show," and are more animated, more willing to tackle the tough issues that create industry buzz – and keep attendees coming back for more.

Innovation Master Classes: Building Innovation Capability for Breakthrough Results
Tucker's acclaimed action-learning Boot Camp teaches everyone in your organization the fundamentals of coming up with ideas and bringing them to life. Tucker will guide you and your team step-by-step through every phase of the innovation cycle, from idea creation through prototyping and testing, to the end result of selling your innovation to your customers.

Webinars
Innovation Resource Webinars
As a follow up to Tucker's live presentation, increasingly our clients are opting to have online webinars to extend the training. Simply request a customized online presentation to be delivered either live or prerecorded.
Why Book Robert Tucker?


He helps individuals and corporations build creative, collaborative cultures and devise internal systems required to discover new ventures and prosper in a changing world.
He guides businesses to move beyond simple improvements and produce truly game-changing new products, services and strategies.
Robert B. Tucker is a renowned global futurist, innovation thought leader and highly sought after keynote speaker. With a client list that includes over 200 of the Fortune 500 firms, Tucker's customized and high energy presentations provide leaders with cutting edge insights, practical advice, and the "innovation mindset, toolset, and skillset" necessary to seize opportunities and profit from today's rapid changes.

A former adjunct professor at UCLA, Tucker's pioneering research in identifying the critical attributes of innovators became the acclaimed book, Winning the Innovation Game. His international bestseller, Managing the Future: 10 Driving Forces of Change, has been translated into over 17 languages. In Driving Growth Through Innovation, Tucker identifies the emerging best practices of Innovation Vanguard Firms who are pioneering transformational approaches to inventing the future innovation. In his latest book, Innovation Is Everybody's Business: Making Yourself Indispensable in Today's Hypercompetitive World, Tucker reveals the Seven Innovation Skills that are rapidly becoming essential to sustaining success in today's hypercompetitive world.

Considered one of the founding thought leaders in the growing Innovation Movement, Tucker is publisher of InnovationTrends Monthly, and a frequent contributor to such publications as The Futurist, Strategy & Leadership, Bloomberg BusinessWeek, Huffington Post and numerous other outlets. He has appeared on CBS News, Channel News Asia, Bloomberg, Network 18 India, the PBS series Taking the Lead, and was a featured guest on the CNBC series The Business of Innovation.

A multi-year winner of the Top Five Speaker hall of fame, Tucker was awarded the prestigious Brand Personality Award by the Asia Pacific Brands Foundation for outstanding contributions to the field of innovation.
Books