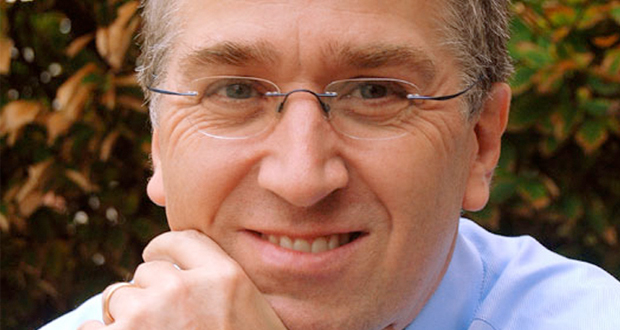 Dr. Roch Parayre
Business Strategy Consultant
Traveling From
Pennsylvania
X
Program Descriptions
Blue Ocean Strategy
Blue Ocean Strategy urges us to change the metaphor around business strategy. It urges us to think of strategy not as warfare, but as exploration. Rather than competing in red oceans, stained by the blood of competition, Blue Ocean Strategy asks how we can make our value offering so distinctive that we find the blue waters of new market space, and make the competition irrelevant. Paradoxically, the best way to beat the competition may well be to stop trying to do so. Blue Ocean Strategy offers a set of methodologies and tools to create that new market space. This workshop will introduce and apply the frameworks and tools of Blue Ocean Strategy, developed by Kim and Mauborgne, to your organization and markets. These visual frameworks and tools not only effectively help build the collective wisdom of the company but also to effectively execute through easy communication.

Innovative and Critical Thinking
Making decisions in an atmosphere of increasing time pressure, uncertainty, and conflicting advice creates challenges for any manager. Making sound leadership decisions in crisis situations is even more demanding. Critical and Innovative Thinking focuses on how to frame complex issues appropriately the first time. It presents a roadmap for making winning decisions every time, by alerting managers to common thinking traps and by offering practical remedies.

Scenario Planning
This unique executive program focuses on how to develop, test or surface your organization's strategic direction in the face of uncertainty and complexity. It introduces a new conceptual framework and methodology to assure innovative as well as disciplined strategic thinking in volatile and complex environments. It is a quantum change from traditional planning approaches. It focuses on concepts, frameworks and techniques to link strategic vision to core capabilities. It presents the various steps of our scenario-based strategic planning methodology, and in a workshop format applies them to your own business.

Executing in an Uncertain Environment
Dr. Roch Parayre helps client organizations develop capabilities to achieve their organizational vision. Execution in uncertain environments often requires new capabilities in managing innovation and emerging technologies, dynamic monitoring, resource allocation and budgeting, information processing, managing organizational transformation and change, as well as building organizational flexibility and agility. In many cases, changes in culture and leadership may be required as well – which Roch's consulting, training programs and personal coaching can provide. The key is to involve those who will implement in the ideation phase of the strategy formulation process as well.

Testing Your Current Strategy
Most organizations already have strategies and tactics in place. But is your current strategy 'future-proof'? In this type keynote presentation, Dr. Roch Parayre focuses on different external future scenarios that might unfold and then test how your current strategy would fare under these different scenarios. He then helps you identify which areas of your strategy might require adjustment and monitoring as the future unfolds. Most companies pursue fragile strategies that will not easily survive a shift in how the wind is blowing. Many organizations have optimized their strategy for the present, not the future! Inadvertently, they have sacrificed long-term prosperity for short-term gain. He will assess how vulnerable your strategy is to external change, competitive forces and shifts in consumer demand.
Why Book Dr. Roch Parayre?


He is an expert on innovation and decision making strategies who blends objectivity with a contagious enthusiasm.
He helps organizations develop capabilities to achieve their organizational vision through innovation, emerging technologies, and through changing their perceptions of project management.
He specializes in the areas of scenario planning, decision analysis, the psychology of decision making, and creativity.
Dr. Roch Parayre is a Senior Partner and a scenario-planning expert with Decision Strategies International Inc. His client list spans various industries. He has consulted with organizations in health care (Abbott Laboratories, AstraZeneca, Baxter Healthcare, Bristol Myers Squibb, GlaxoSmithKline, Hospital of the University of Pennsylvania, J&J, Medtronic, Mayo Clinic, Pfizer, Wyeth); in information technology and telecommunications (3Com, Alcatel, EDS, Lucent Technologies, MCI, Microsoft, Progress Software, Texas Instruments); in financial services (American Re-Insurance, Chubb, Investors Group, Liberty Mutual, Merrill Lynch, New York Life, PNC Bank, Selective Insurance, and numerous credit unions); and in a variety of other industries such as aviation (American Airlines, Cessna), defense (Litton Industries, Lockheed Martin), retail and consumer goods & services and food (Aramark, Cargill, Coca Cola, CVS, Givaudan, SC Johnson), energy (Citgo, Conoco Philips, Entergy, Marathon Oil), as well as BASF, Bethlehem Steel, Brunswick Corporation, The Conservation Fund, Disney, John Deere, Knight Ridder and others.

A master teacher and world-class speaker, Dr. Roch Parayre is a strategist who blends rigor with contagious enthusiasm. He urges leaders and organizations towards new ways of thinking: "My job is to energize people – both in the classroom and in the boardroom. If you aren't passionate about your strategy, you'll never get the buy-in you need to grow and transform your business."

Roch has advised organizations on five continents and across a wide spectrum of industries. Clients such as Pepsi, Microsoft, GE, Disney, L'Oreal, Merrill Lynch, and Comcast rely on Roch for his expertise and motivational skills. His executive education seminars focus on decision-making, scenario planning, innovation, and strategy.

A Teaching Fellow at the Wharton School of the University of Pennsylvania, he is co-Academic Director of Wharton's Full-Spectrum Innovation program. Roch also teaches at CEDEP and INSEAD in France, for Duke Corporate Education, and at the Tuck School of Business at Dartmouth College. He was previously a Senior Fellow in the Mack Center for Technological Innovation at the Wharton School, and was a faculty member at the Cox School of Business at SMU, where he won numerous MBA teaching awards.

Roch holds a B.A. from the University of Ottawa, an M.A. in Engineering Economic Systems from Stanford University, and a Ph.D. in business strategy from the University of British Columbia. His work has been published in a variety of academic journals, industry reports, and trade publications. He leads DSI's Blue Ocean Strategy practice.