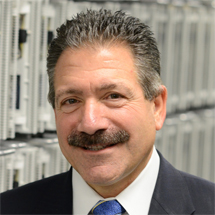 Rocky Romanella
Former President of UPS Retail Operations
Traveling From
New Jersey
X
Program Descriptions
BALANCED LEADERSHIP
It's my experience that the best leaders thoughtfully manage their business based on the principals of Balanced Leadership. This is where we, walk the talk. Where we:

Think like a customer by approaching each challenge as a true solutions provider. By watching you, your people need to embrace this concept so they think like a customer in all they do. They consider the business from the eyes of the customer and this guides their decisions and actions.

Feel like a valuable contributor by knowing your work and your team's work matters and never compromising on safety. When you feel valued, you are empowered. You make smart decisions. By doing so, you create an uncompromising culture of integrity, honesty, respect and service.

Act like an owner by understanding the business and your role in what leads to success. When you consider your actions within your business as if it's your own, you pay careful attention to all of the above - your customers and people - and more.

I believe in the Balanced Leadership philosophy along with eight drivers of success that I called the "Big 8". They can become your roadmap for excellence in all aspects of your business.

WHY VALUES MATTER EVEN WHEN NO ONE IS WATCHING
I want to let you in on a little secret. It pertains to your relationships, to the pursuit of your goals and dreams, and to the plight of so many across the world. Unless you win the lottery, the truth is you're going to have to work at whatever it is you hope to achieve in your life. But, it's how you face it that speaks to your character.

Your true character is defined by your honesty of purpose. Your purpose is sacred and authentic. Honesty is what's at the core of your moral character. It's being trustworthy, loyal, fair, sincere and true, even when it is difficult to be. It is not only how you create your values, but also how you add value to the lives of others.

Purpose-driven people put their morals, character and honesty first. Without purpose, we drift. With purpose, we steer.

You have the responsibility to yourself and to others to use your best judgment, weigh your options carefully and make the right decisions - even if they're not the most favorable or popular - even when no one is watching!

When you do that you honor yourself and your values. Wherever your path takes you, know that your trustworthiness is your highest honor. For if you are a trusted leader, others will believe in your vision, mission and values, and trust in you enough to follow you, whether in business or on the battlefield.

A SWEET SERVICE STORY
When I was a child, I had the opportunity to visit the Hershey Chocolate Factory in Hershey, PA. It was amazing to see all that chocolate...up close...my taste buds ablaze.

What left an impression after all these years was touring the factory and seeing the chocolate being made by hard-working local people from beginning to end.

As an adult, I realized the confidence the Hershey organization must have had as literally thousands of people walked through their factory while they made their famous chocolate bars.

I ask each of you, what story does your operation tell? How does your company or department represent your brand?

Your goal is to be as confident in your people and your product or service as Hershey was in theirs.

As a leader, regardless of your area of responsibility, you have your own "Hershey Factory".

You need to make sure your customers would be equally proud of what they see in your facilities, people and solutions.
Rocky Romanella is an experienced CEO, Director, Keynote Speaker, Executive Advisor, expert in Customer Service and Leadership Development. A true storyteller, his humble, Italian charm and innate charisma creates instant connections with a wide-range of audiences.

After an illustrious career spanning nearly 40 years focused on supply chain, logistics and transportation, retail, sales and operational excellence strategy at UPS – including The UPS Store franchise network and UPS Supply Chain Solutions – Rocky became the Chief Executive Officer and Board of Director for UniTek Global Services, a provider of engineering, construction management and installation services to companies specializing in the telecommunications field. Rocky led the company's restructuring and sales effort along with rapidly building the enterprise brand and developing a culture needed to integrate past acquisitions, while creating a unified company with one vision.

Rocky is currently the Founder and CEO of 3SIXTY Management Services, LLC, a management consulting firm specializing in Executive Speaking, Leadership Development and Consulting Services.

Through his executive roles and leadership advisory services, Rocky delivers results by developing and implementing his Balanced Leadership ModelSM across enterprise operations. This includes a laser focus on customer needs, employee empowerment and the demands of shareholders.

Rocky has the rare ability to see a clear vision of the changing business landscape, the passion to develop strategies, tactics and metrics to drive desired results, and excellent interpersonal and communication skills to develop highly motivated teams and optimized work environments.



Books

Tighten the Lug Nuts