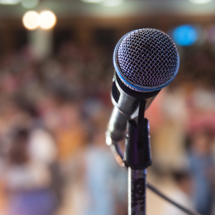 Rod Woodson
Former Steelers Safety & Cornerback
Traveling From
California
Rod Woodson was selected by the Pittsburgh Steelers as the 10th overall pick in 1987 out of Purdue University. Throughout his illustrious 17 year NFL career, Woodson totaled 1,163 tackles and 71 interceptions, ranking third all-time. Woodson also holds the NFL record for most interceptions returned for touchdowns with 12.

Woodson spent the first ten years of his career playing cornerback for the Pittsburgh Steelers where he was a key contributor in bringing the Steelers to Super Bowl XXX. Woodson spent time playing safety with the 49ers and Ravens before finishing his career with the Oakland Raiders. While with Baltimore, Woodson played part of the most intimidating defense in the NFL, ending in a Super Bowl XXXV victory. Woodson's success on the field led to his induction to the NFL Hall of Fame in 2009.

After retirement in 2003, Woodson worked as an analyst for the NFL Network and as a color commentator for the Big Ten Network. Woodson, a family man, is happily married and lives in the San Francisco area.