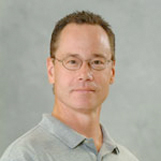 Ron Hill
Author, Creator of The Hill Ethics Audit™
Traveling From
Pennsylvania
X
Program Descriptions
The Hill Ethics Audit
Today's news is filled with examples of organizations gone astray as a result of poor or improper leadership. How could this predicament have occurred in so many well-respected organizations? This talk presents a novel rationale based on the movement away from human-centered values toward technology-centric decision-making. The solution requires a firm-wide examination of its core values and a refocusing of attention on serving the needs of key constituencies.

Compassionate Leadership
A summary of his best presentations, this talk provides challenges for managers as we enter the new millennium. Topics include: understanding and interacting with the new consumer, managing across generations, self-management and the multiplicity of personal and professional roles, and technology as friend and foe. Emphasis is on the five essential ingredients of ethical leadership: demonstrated character, accepting responsibility, honest and open communication, generosity with praise, time, and resources, and commitment to the larger good.

Managing Across Generations
This talk provides a somewhat comical/somewhat critical look at Generation Y, the largest cohort ever to enter the workforce other than the baby boom generation. Born between 1979 and 1994, this generation primarily is the progeny of boomers who removed from these young people many of the competitive obstacles and financial constraints they faced. The implications for managers as they enter the workforce are staggering.

The Socially Responsible Organization
What passes for leadership is often encapsulated in phrases such as "think outside the box" and "seek a new paradigm." Each generation of managers latches onto the prevailing wisdom, but how much of it lasts the test of time? This talk presents enduring wisdom from luminaries such as Plato, Thoreau, Sculley, and Rockefeller, with an emphasis on their personal, professional, and moral implications for today's leaders. The presentation concludes with a look at what the best organizations are doing today.
Author of Pearls along the Path: Lessons for Living a Life with Passion, and Surviving in a Material World: The Lived Experience of People in Poverty; Richard J. and Barbara Naclerio Chairholder in Business and Professor, Marketing and Business Law at the Villanova School of Business; formerly founding dean of the College of Business at the University of South Florida St. Petersburg and Bank of America Professor of Corporate Social Responsibility; and founding dean of the Pamplin School of Business Administration at the University of Portland in Oregon and the Rev. John B. Delaunay, C.S.C. Professor of Social Responsibility; additional faculty appointments include Cornell University, George Washington University, and American University.

Ron Hill is globally recognized for his unique and engaging style of presentation on issues that include the triple bottom line of corporate social responsibility (financial, social, and environmental), dynamic leadership opportunities for 21st century executives, management challenges of the coming generations, and mentoring for personal and professional success. He is one of the most prolific and influential authors in the field of marketing, having penned nearly 200 articles, review papers, and books. He was selected by the United Nations to speak on behalf of disadvantaged consumers at universities and corporations around the country. He edited the American Marketing Association's Journal of Public Policy & Marketing from 2006 to 2012.

Dr. Hill provides consultation to a number of associations, government agencies, nonprofit organizations and major corporations. Current and former clients include AT&T, Proctor & Gamble, Sallie Mae, National Association of Home Builders, Federal Trade Commission, Oregon Attorney General's Office, Wisconsin Department of Justice, Honeywell, and Saatchi & Saatchi. Ron also presents his insights to corporate and association audiences such as Proctor and Gamble, National Education Association, American Society of Association Executives, Commercial Real Estate Women, Utility Executive Leadership Institute, International Council of Shopping Centers, United Nations Association, Promotional Products Association International, and Club Managers Association of America.

Ron is an expert commentator to local and national media, with interviews at World Net (broadcast internationally through USIA), WTTG, WWDC, WRQX, WJLA, and the Washington Post in Washington, DC, WMCA and WNBC in New York, KTAR in Phoenix, AZ, WMWS in Miami, FL, WTKN in Pittsburgh, PA, WHYY in Philadelphia, PA, Lincoln Star-Journal in Lincoln, NE, Chicago Tribune, KATU, KPTV, KGW, KXL, KEWS, KOIN, KBOO, KPDX, KEX, KINK, NW Cable News, Eugene Register-Guard, Oregon Business, Columbian, and the Oregonian in Portland, OR/Vancouver, WA, Fox-13 and St. Petersburg Times in St. Petersburg, FL, Mutual Broadcasting Network, National Public Radio, Post/Newsweek TV, Cable News Network, Associated Press, and American Journal.