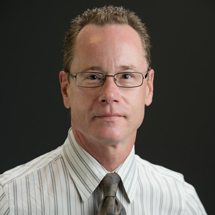 Ron Hill
Author, Creator of The Hill Ethics Audit™
Traveling From
Pennsylvania
X
Program Descriptions
"Business Ethics to Drive Organizational Success"
Most executives and their employees believe that doing the right thing is the only path forward, but can they also recognize how it supports the bottom-line? In this talk, listeners discover the variety of motivations behind ethical behavior, how they can be instilled in an organization using a participatory style, and the impact on customers, owners, suppliers, and other stakeholders to advance the corporate mission.

"Customer-Centric Firms Focus on Quality of Life"
The term customer-focus often is used, but few among us really understand what it means. Are we saying that the primary concern of our firm is the needs and desires of the people we serve? If this is, in fact, true, how do we operationalize and measure their satisfaction? This talk takes a more holistic view of satisfaction that moves beyond merely meeting or even exceeding expectations, to include how our deliverables and products are integrated into the larger constellation of goods and services that advance (or detract from) customers' personal and professional wellbeing.

"How to Insert CSR into the Company's DNA"
Most businesses of any reasonable size or impact look for ways to advance communities in which they are embedded. However, a number of vexing issues arise that concern who we are seeking to reach with these efforts, what is the hoped-for impact over time, and how we can organize our efforts accordingly. To be successful, such energy needs to be reflective of and consonant with our culture, markets, and owners. In this talk, we discuss how to integrate corporate social responsibility into the very fabric of the firm so that doing business and doing good are seamlessly aligned and serving the same goals.

"How Big Data Can Get It Wrong and What You Should Do About It"
I once had a senior marketing executive for a major credit card holder tell me that he knew more about me than my therapist did. My need for counseling notwithstanding, it does say something about how larger, data-driven firms view the diverse sources and forms of customer information they use to make decisions. However, do they know me, or do they just recognize that people like me may behave similarly over time. If the former is the case, then they must fully comprehend the internal and external motivations, as well as the rationales behind buyer motivations, rather than simply triggers for buying. This talk explores where "big data" seems to get it right, along with gaps in our understanding that suggest we may not know everything we really need to know.
Ronald Paul Hill, Ph.D. in business administration from the University of Maryland, is a Visiting Professor of Marketing and holds the Dean's Excellence Faculty Fellowship at the American University, Kogod School of Business. He has authored over 200 articles, books, chapters, and conference papers on topics that consider consumer wellbeing, ethical behavior, corporate social responsibility, service delivery, human development, and public policy. Outlets for this research are Journal of Marketing Research, Journal of Consumer Research, Business and Society, International Journal of Research in Marketing, Human Rights Quarterly, Journal of the Academy of Marketing Science, and Harvard Business Review. His term as Editor of the Journal of Public Policy & Marketing extended from July 2006 until June 2012, and he began editing Journal of Consumer Affairs in 2018. His recent awards include: 2012 Williams-Qualls-Spratlen Multicultural Mentoring Award of Excellence, 2012 Villanova University Outstanding Faculty Research Award, 2010 Pollay Prize for Excellence in the Study of Marketing in the Public Interest, 2013 AMA Marketing and Society Special Interest Group Lifetime Achievement Award, 2013 Alan N. Nash Distinguished Doctoral Graduate Award, and VSB 2014 McDonough Family Faculty Award for Research Excellence. His 2014 article won the Journal of Public Policy & Marketing Thomas Kinnear Award in 2016, his 2015 Journal of Consumer Affairs article won the best paper award in 2016, and his 2015 Journal of Macromarketing article won the Slater Award in 2016. He also received the 2017 Marketing Management Association Master Scholar Award. He was recently named the 2019 American Marketing Association's William L. Wilkie "Marketing for a Better World" Award winner.