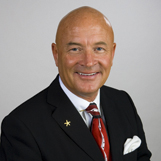 Rory Aplanalp
Improved Performance Through Improved Attitudes and Actions
X
Program Descriptions
Time Tactics for the Electronic Age
Ben Franklin said 'if you value your life; value your time, because time is the stuff life is made of.' Time Tactics is a whole-life approach to time management that integrates the multiple and complex demands of an overloaded lifestyle. Taught with humor and real-life examples, participants will enjoy learning skills they can apply to their own conflicting priorities and begin to find direction to their daily lives.

Connections Make the Difference
Real success is not defined by the money you make or the positions you obtain but by the connections shared with those you love and care about. These persons can include significant others, family members, coworkers, friends, clients and vendors – all who make life precious, fun and sometimes even bearable.

Care Sells
A fresh approach to selling that shows the customer you CARE. It has been said, "people don't care how much you know until they know how much you care". Very rarely do we think of that in terms of Sales. In the customer's mind, there is always the attitude "what's in it for me?" Rory teaches how to Create A Rich Experience based on the acronym CARE.

How to be Proactive in a Reactive World
Full of emotion and heart, Rory presents practical wisdom in a lively, humorous and highly interactive keynote address. His masterful use of personal anecdotes will have the audience laughing one moment and deeply moved the next. Packed with 'take-home' value, participants leave with renewed determination to face all of life's professional and personal challenges with positive determination!

Keep the Connection
The long-term success of any organization is built upon relationships…the relationships we have with the people we work with, the customers we serve, and the people we care most about.

Make A Difference
Everyone in the organization makes a difference and this affects the bottom-line. Attitudes – whether positive or negative –matter and they have the power to impact the success of your organization. Sharing proven techniques, Rory Aplanalp engages the audience through humor, real-life examples, and time-tested business principles to touch the Heart( emotion), Mind (logic) and Body (action) of all participants. Filled with 'take-home' value, attendees discover for themselves the unique power they have to Make A Positive Difference on and off the job.

Not Taking Possession of the National Recession
This keynote shows how to "Make a Difference". It starts with the 5-minute commitment to change and creating an action plan. It is not difficult or complicated. It is understanding the strength of the human spirit and how to apply three basic principles that yield immediate results. Positive, proactive, permanent change takes place when a person not only makes a decision but adds to that the power of their passion. This keynote shows you exactly where to start and gives you a new skill enabling you to get there.
Why Book Rory Aplanalp?


He enhances individual and corporate performance by helping people improve their attitudes and actions by teaching them the importance of internal dialogue and how to change it from limiting to empowering.
Rory's timeless message moves audiences, makes them think and urges them to take action in creating a deeper basis for change.
Packed with take-home value, Rory Aplanalp has the unique ability to relate to and inspire your audience. A professional speaker with well over 6,000 paid presentations to his credit, he has positively impacted the lives of in excess of a million people around the globe. Attendees leave with a renewed commitment to be more proactive in their approach to life and living – both at work and at home.

Rory has a gift of helping you change the way you perceive your choices and the realm of the possible. He accomplishes this through unique learning sessions incorporating his masterful use of humor, personal antidotes, and real-world business examples passionately delivered for an unforgettable experience. Attendees leave the event armed with new ideas and actions they can do immediately to improve their effectiveness - both professionally and personally.

Rory has lived in and worked in the real world of business. He began his career as an Evans Training Personnel franchise owner, and later, became the National Training Director for all the Evans franchises. He then founded Human Resource Development, a leader in the sales training field. For the past fourteen years, Rory was affiliated with Franklin Covey Company as one of their top presenters. Today, he is president of StarQuest, a division of Rory Aplanalp & Associates, which offers value-based time management, sales, and human potential seminars and keynotes. He is a professional member of the National Speakers Association, Meeting Professional International & ASTD.

His client list includes a diverse group of associations and organizations including: numerous Banking Associations, Promotional Products Assoc. Int'l, American Apparel and Footwear Association, Exxon Mobile, Chase Bank, Crowe Chizek, PriceWaterhouse Coopers, REMAX, AT&T, The Children's Miracle Network, Hearst Publishing, Nestlé's, General Motors, U.S. Army, Navy and The Department of Justice, Humana Health, MD Anderson, Stewart Title, and numerous ISD's.

Originally from Salt Lake City, Utah, Rory now resides in Houston and enjoys golf, tennis and spending time with his wife Cindy and their eight children. He believes that his greatest success is being able to do something that has a continuing impact on the lives of others and gains his greatest satisfaction in helping people become self-assured, thus enabling them to take control of their lives.
Books

The Five-Minute Rule