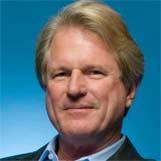 Roy Spence
Marketing, Communications and Advertising Expert
Why Book Roy Spence?


He guides audiences through a journey of understanding how their company makes a difference and how to harness that purpose for greater success.
He helps organizations identify and articulate their purpose beyond simply making money.
Roy Spence is co-founder and chairman of GSD&M Idea City, a leading marketing communications and advertising company. He is also co-founder and CEO of The Purpose Institute, a consulting firm whose purpose is to help people and organizations discover and live their purpose. Along with Haley Rushing, Roy co-authored the Wall Street Journal bestselling book, It's Not What You Sell, It's What You Stand For: Why Every Extraordinary Business is Driven by Purpose.

Under Roy's leadership, his agency has helped grow some of the world's most successful brands like Southwest Airlines, Wal-Mart, DreamWorks, the PGA TOUR, BMW global, the U.S. Air Force, Hallmark and the Clinton Global Initiative. Roy has been a trusted advisor to legendary leaders including Sam Walton and Southwest Airlines founder, Herb Kelleher. His counsel has also been sought by U.S. presidents and leaders in the State Department and Department of Defense.

Roy has been named Ad Man of the Year and Idea Man of the Century and has been interviewed by The Wall Street Journal, USA Today, the New York Times, BusinessWeek, U.S. News & World Report, Esquire, Fast Company, INC., Fortune and many cable news networks for his perspectives on marketing and finding and fulfilling an organization's purpose.

Roy has been married 32 years and has three children. He is a member of the board of directors of the Lyndon Baines Johnson Foundation and is a Distinguished Alumnus of the University of Texas.