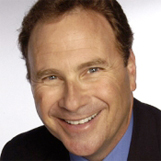 Russ Stolnack
Comedian, Emcee, Auctioneer
Traveling From
California
X
Program Descriptions
Master of Ceremonies
Professional Auctioneer
Executive Imposter
Russ Stolnack works with and speaks for organizations that want to kick off, close out, or break up the monotony of a meeting or conference with a real surprise!

And with people that want a humorous speaker who is incredible. Whether it's a scripted presentation or improvised show, Russ has the experience to make your event run smooth and be truly memorable. The time Russ spends with you prior to the event helps eliminate potential rough spots during the actual program.

Intro. Applause. It's the new Executive G.M., The Famous Executive chef, The Executive V.P. of Product Design. He conveys corporate wisdom. Recounts witty company or industry anecdotes. But there's something funny about this blue chip guy. Really funny. And the audience finds itself becoming more aware, open minded and creative than with the typical keynote speaker they hear every other week at every other conference.

Russ Stolnack is "The Executive Imposter," with 6 Emmy Awards for writing and acting, and a long list of conventions and conference performances all over the country. Each Executive persona is a custom created character, designed to inform, entertain, excite and break through meetings, conferences, award ceremonies and other special events. Open with a bang and then follow up with a proven humorous presentation.

Stand apart, with a speaker that is captivating, corporate, clever and clean. And your attendees will leave with a very real impression.