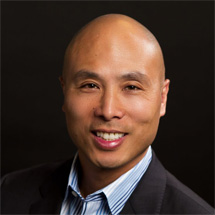 Sam Louie
Inspirational. Educational. Personal.
Traveling From
Washington
X
Program Descriptions
Slanted Eyes: The Asian-American Poetic Experience
"Chink!", "Jap!", "Gook!", "Where are you from?", "Do you eat dog?", "Why don't you go back to where you came from?!", "Do you know Kung-Fu?". From the racist to the innocuous, issues of culture, ethnicity, and discrimination are prevalent themes for Asian minorities in the U.S. This message explores the history of Asian-American immigration, racism, and challenges Asian-Americans face growing up in the U.S. By incorporating his own spoken word poetry, audiences get a fresh and unique perspective on minority experiences.

My Story, Your Story, Our Stories: Exploring Our Identities & Privileges
What are your privileges? What are you social identities? How do these make you who you are -- and who would you be without them? A vibrant experiential workshop filled with activities and interactions with others where you can see, hear, and share your experiences with others in a creative and engaging atmosphere. Participants will be follow structured group exercises to maximize learning and growth.

Asian Shame & Addiction: Suffering in Silence
Asian collectivist cultures are prone to cultural shame, trauma, and emotional neglect. Consequently, the need to cope with the trauma of shame leads many to find addictions as a coping mechanism. Food, gambling, alcohol, work, sex, and a plethora of other addicts occur as Asians "suffer in silence".

Creativity & Connection: Finding your Core
Are you finding yourself burning out, disinterested, or lacking spontaneity in your work with adults, students, or possibly in your own core? If so learn new skills in this innovative and refreshing workshop which blends individual and group experiential exercises that both relaxes and reinvigorates your inner core.
This training will guide you in using creativity to discover untapped themes, emotions, and connections both within yourself and with those you work with. This training will give you the tools to engage not only therapeutic clients but also the flexibility to use them in other environments such as schools, churches, business settings, as well as professional conferences.
Sam Louie is a psychotherapist, spoken word artist and Emmy Award-Winning former journalist who provides creative, educational, and inspirational keynotes and workshops geared towards self-growth/personal development, Asian-American issues, and addiction recovery.

"The Desire to Fit In, Yet Always Standing Out"
Sam didn't choose to be Chinese. Sam didn't choose to stand out. Instead he tried his best to fit in. Yet, because of his immigrant Asian background, he endured racism, stereotypes, job discrimination (which includes favoritism shown towards others), and overt messages that he wasn't wanted in certain places and professions in society. It's not easy being a silent minority (i.e. a culture that has few vocal activists), so mainstream culture not only ignores the injustice but also capitalizes on the caricatures. In this riveting keynote, you will hear not one man's story, but the collective story of Asian-Americans and the battle against the societal perception that they are "always Asian" yet "never American".
Sam Louie is a psychotherapist, author, spoken word artist and Emmy Award-Winning former journalist who provides culturally relevant, diversity messages and trainings focused on building awareness, sensitivity, improving cultural competencies while fostering a welcoming, respectful and inclusive environment.

Sam's keynotes and workshops are not only educational but also inspirational where he draws from the collective experiences of his clients as well as his own upbringing as a first-generation Asian immigrant to the United States. Sam weaves together personal anecdotes, clinical examples, and world events and delivers his messages and workshops in a manner that is interactive through spoken word poetry, videos, and group exercises.

His family emigrated from Hong Kong and settled in South Seattle in the 70's at a time when it was a predominantly poor, African-American neighborhood. He persevered through poverty, stereotypes, bullying, job discrimination, and three generations of addictions to get to where he is today. Consequently, he understands keenly what it means to be a minority in the U.S. and also a therapist who understands addictions first-hand having experienced his own share of addictive tendencies.

In his inspiring keynotes, he reflects back on all the personal, cultural, and societal barriers that stood in his way. Yet in the end, he found a way to reach his goals despite stumbles and setbacks. His story is a sobering reminder of the realities of social inequity still facing minorities still but is also a testament to the strength of the human spirit.
Books