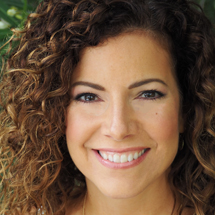 Sandra Joseph
Keynote Speaker, Entertainer, Author & Actress
Traveling From
California
X
Program Descriptions
More Than A Traditional Keynote
Sandra offers more than a traditional keynote. Her program delivers a once-in-a-lifetime experience.

In this one of a kind combination of songs and stories, Sandra pulls back the curtain on her legendary career and reveals pivotal experiences and perspectives that led to enduringly meaningful success on and off the stage. Her provocative stories, insights and questions help audiences unmask their own perspectives about life, work, love, fear, perseverance and what matters most.

Sandra's heart-opening, customized presentations always include a selection of the most universally beloved songs from The Phantom of the Opera. This inspirational keynote/concert is 100% guaranteed to end on a high note!
Sandra Joseph holds the record as the longest-running leading lady in the longest-running Broadway show of all time. Her legendary run as leading lady, Christine Daaé in The Phantom of the Opera lasted ten years and more than 1,500 performances.

She has been seen on The Oprah Winfrey Show, CNN, The Today Show, The Early Show, Dateline, The View, and, most recently, Where Are They Now on OWN: The Oprah Winfrey Network.

Along with New York Times bestselling author Caroline Myss, Sandra is the co-author of the 4-CD audio learning program Your Creative Soul: Expressing Your Authentic Voice.

Sandra is currently using her voice to share a transformational message as a keynote speaker/entertainer for corporations like eBay and MetLife. Her heart-opening program of songs and stories inspires audiences to reach for their own highest level of performance in life and business.

Sandra also teaches a transformational workshop, Performing as a Path to Presence, which empowers performers and non-performers alike to find their voice and express it with courage and authenticity.

Sandra is married to her co-star from The Phantom of the Opera, actor Ron Bohmer. They share a home in San Diego surrounded by trees where birds provide the best singing on earth.