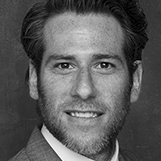 Sasha Strauss
Founder of Innovation Protocol, World-Wide Strategic Brand Developer and Thought Leader
Traveling From
California
X
Program Descriptions
Global Brand Strategy: As consumers around the world increase their standards of living and become more sophisticated in their consumption habits, they are rapidly embracing global brands. But no matter what the product or service, designing a brand with international appeal is challenging. In this session we'll explore how companies such as HSBC, LVMH, Oldsmobile, McDonald's, and Starbucks have successfully executed the mantra "think globally, act locally" to take advantage of the tremendous growth opportunities across the globe. This seminar is ideal for those who seek to build brand equity across borders and become a leader in a global phenomenon.

B2B Brand Strategy: Branding isn't just confined to the consumer goods and services industry. Now, more than ever, branding is vital to B2B companies. In fact, some of the strongest brands are in the B2B sector –firms such as Cisco Systems, Intel, Halliburton, SAP, GE, and Texas Instruments have consistently been ranked among the top brands in the world. Such companies are seizing the opportunity to change the perception that B2B companies must be dry in nature. We'll show you how to use branding to make your firm the easy choice for a manager navigating through an infinitely long list of suppliers. This session is for those who are looking to differentiate themselves on more than just price and build long term customer relationships.

Brand Revitalization: While some brands fade over time, others have brightened their shine. In this session, we'll explore brands that have managed to stay relevant throughout the years. Companies such as Pepsi, Levi Strauss, Gap, and Ray Ban have continued to rejuvenate themselves, consistently breeding strong brand loyalty. We'll learn how brands can use their historical roots as an advantage and make heritage an integral part of their value propositions. This webinar is ideal for those looking to take a classic brand and give it a fresh appeal to a new generation of consumers.

Branding Startups: Startups can be sexy, but they can also be extremely stressful. While they tend to be the topic everyone wants to discuss and an entrepreneur's dream to lead, startups require a very calculated and timely brand strategy -too much too soon screams superficial, too little too late is just bad business. The seminar will discuss the development process of all startups, successful strategies for each stage of growth as well as successful case studies where branding helped to build startups into iconic brands. This session is right for any startup leader, entrepreneur, venture capital investor, and anyone else intrigued by the fascinating world of startups.
Branding Nonprofits: While nonprofit branding tends to be the most challenging, it is also the most rewarding. Typically, nonprofits have limited marketing budgets, limited staff and limited resources. While faced with challenges, nonprofits require successful branding in order to be sustainable. The Susan G. Komen Foundation, Share our Strength, Product (RED) -these organizations found their way to fame and funding through strong, creative and consumer-centric branding. This seminar will share proven techniques for defining, articulating and promoting a nonprofit brand. We'll explore case studies exemplifying how to successfully engage and retain staff, volunteers and donors to ensure long-term success. From volunteers to board members, this session is perfect for all those involved in the nonprofit sector.
Branding Technology: Technologists are the toughest consumers. They think they care more about the mechanical details of a product than the brand that brought it to them. They blog 10 times more about what they hate than what they love. But, without question, they're voracious consumers -keeping their phones, PDAs, hardware, software, entertainment systems and gaming consoles as up to date as possible. Whether they admit it or not, brands matter more to them than almost anyone. They wait in line for days, pay top dollar for "first rights" to the latest goods and wear their brands like badges of honor. Don't believe us? Do a Google image search of the word "tattoo" + any technology brand... Apple, Linux, HALO, Nintendo... even Google. Again, the right brand matters to these folks more than anything. We'll discuss how to research, design and build a brand strategy in the crazy, crazy world of technology.

Branding Biotech: Pharmaceuticals, medical device suppliers and health therapists all have the same brand obstacle: multiple audiences. Aligning a brand to appeal both to a highly specialized medical professional as well as a general consumer can be challenging. We'll discuss how to successfully position biotechnology brands amongst their competition, both large and small. The seminar will review successful techniques for reaching your audiences, motivating sales force and creating clear and powerful brand messaging that clearly answers the question "so what does your company do?

Building Socially Responsible Brands: From environmentally-conscious businesses to leaders in human consumer education, companies that positively impact the community have the unique opportunity to be among the world's most admired brands. Today's pioneering corporate citizens have proved that it is viable to do well by doing good. Brands like Dove, Nike, Livestrong, Disney, and the Muscular Dystrophy Association have successfully established brand equity through business practices that raise the standard of living for various stakeholders. This presentation will feature a variety of case studies showcasing successful branding from businesses that have had positive social and ecological impacts while adding value to shareholders. From volunteers to board members, this session is perfect for all those involved in organizations that have corporate social responsibility (CSR) built into their business models.

Branding Green: 'Green' is a hot topic. Everything from food to fuel is attempting to leverage the benefits of branding 'green'. With offerings from shoes to shampoo clamoring for support and approval from the environmentally conscious consumer, using the promise of sustainability has created overwhelmed and confused audiences around the globe. We'll discuss what it truly takes to brand 'green', analyzing current branding initiatives including hybrid cars, LEED certification and corporate social responsibility. This seminar will also feature a variety of case studies showcasing successful 'green' branding from Innovation Protocol's clientele.
Why Book Sasha Strauss?


Clients, agencies, media and academic institutions have called upon Sasha Strauss' award-winning branding expertise throughout East Asia, Europe and North America.
Sasha has worked alongside top clients such as Google, eBay, Lego, Nestle, PayPal and many others, to refine that powerful, personal message, enhance their potency, and champion their value.
Sasha advocates the "people-centric" approach to the business of brand. This approach that has reaped financial reward and clarity of purpose for passionate non-profits, remarkable technology juggernauts, dynamic personalities, category leaders, and an ever-broadening range of clients across the globe.
Sasha Strauss speaks from two decades in brand development, building brands for corporations, philanthropies and universities while working for the top advertising, PR, marketing and branding firms worldwide.
In the midst of full time international work, Professor Strauss finished graduate school at USC in Communications, and UCLA in Business, and chose to stay on campus for eight more years -teaching graduate brand strategy and marketing courses as a professor at both universities to this day.
Daily presentations to skeptical students and executives helped Professor Strauss hone his speech craft, advancing him into the top ranks of global speakers. He speaks at companies like Nestle and LEGO, and conferences like TEDxand Google Think, delivering these award-winning forums worldwide, from China to Chile. He does all this while taking calls from NPR, Forbes and The Wall Street Journal as they seek his timely guidance on branding anything from corporations to nations.
With a unique and proven perspective on how brands should be built and communicated, Professor Strauss opened his own brand management consultancy, Innovation Protocol, in Downtown Los Angeles. Since the company's first day in 2006, 10% of every employee's time has been given to non-profits and philanthropies. Now, with 20 coworkers in LA, San Francisco and New York, Innovation Protocol is a philanthropic force, delivering millions in non-profit brand development guidance internationally. The other 90% of the workforce's time is spent brand thinking on behalf of many of the world's most prominent brands, such as PayPal and Disney.
All this traveling means Professor Strauss steps onto 100 commercial airplane flights a year, but can never check luggage for fear of missing a connection. When feeding himself on the road he only goes for fruits, nuts and vegetables, but his favorite travel activity is dining in the homes of host families across cultures -- where he will eat virtually anything he is served.
Professor Strauss's latest speech work, 'Branding in the New Normal', chronicles the distracted journey of the contemporary consumer mind, and outlines the seven must-do methods for building enduring brands in these wild times of global social, mobile, big data, and 3D printing.