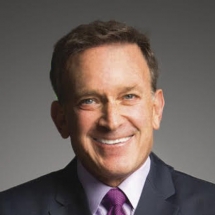 Scott Friedman
Touching Hearts, Minds and Funny Bones!
X
Program Descriptions
CELEBRATE! Lessons Learned from the World's Most Admired Organizations
"Celebration" is one of the most effective ways to engage employees, improve team performance and raise productivity. In this entertaining, interactive, content-rich session, you will learn how to create a culture of innovation and celebration leading to more innovative, authentic, responsive employees. Learn what the most admired organizations are doing to honor, celebrate, engage and retain employees and customers. Your reward will be a happier, healthier, more engaged workplace.

The Best Way to Predict the Future Is to Create It
In these globally competitive, disruptive times, resourcefulness and innovation are essential to survival. This program is a fast-paced, humorous call-to-action that will show your attendees how to become a victor—rather than a victim—of change. They will learn to be driven not by circumstances and emotions but by purpose and values.

Scott's easy-to-use ideas will help build more team spirit, greater productivity, elevated team performance and a happier, healthier culture. This program is an ideal kick-off or closing. It always leaves participants feeling energized, inspired and more accountable to create a better future for themselves and their organizations!

Connecting with Customers
Customer expectations have dramatically changed over the years. Today, satisfying the needs of your customers by providing fast, efficient service is no longer enough. The most successful companies move beyond customer satisfaction and engage customers in a memorable experience that is consistent with their brand promise. Every employee must take pride in a service culture that honors and rewards both employees and customers. This entertaining and insightful program will help you establish a deeper connection with your employees and customers, leading to better team performance, higher productivity and more loyal customers. You will find that connected employees create connected customers.

SELL-E-BRATE! Winning the Hearts and Business of Tomorrow's Customers
This useful and entertaining program explores how to use celebration, humor and value-adding creativity to give your sales team a competitive advantage. These important tools, along with the "Sell-e-brate Mindset", will help generate new clients and keep your existing customer base consistently engaged and satisfied. By creating a culture of celebration and honoring your employees and customers, you will create happy, eager prospects ready to buy. Learn ways to differentiate yourself and build perceived value that highlights what you do best. Let your "GPS"—Gratitude, Play and Surprise—guide you to better connections with customers, leading to the discovery of hidden objections. As you learn techniques used by the world's most admired organizations, you will discover that he or she who celebrates, sells!

Using Humor for a Change
Become unforgettable. Jump-start your creativity. Ease conflict. Gain control of tense situations. Win impossible business. Create a positive culture. Engage employees. Engage customers. Reduce burnout. Improve communication. Enhance problem-solving. Build better relationships. Raise productivity… and enjoy work more than ever before! How do you make this happen? Through the effective use of humor, creativity and engagement strategies to bring more positivity and productivity to your organization building deeper relationships and better results. By using the tools from this fun, relevant program, you will soon discover that those who laugh, last!

Employee Innovation for Disruptive Times
What does it take to stay relevant and competitive in today's fast-paced, ever-changing global marketplace? A culture of innovation! In fact, the #1 killer of employee innovation is a culture that doesn't support it. Employees are more mobile, versatile and appreciate their personal freedom more than any time in the history of work. The needs and demands of today's workforce make the task of employee engagement more complicated.

When self-expression is welcomed, when employees feel free to be authentic when employees are empowered to take risks, when creativity is rewarded… innovation flourishes. A connected culture leads employees to brainstorm, create and thrive. Learn to build a culture that engages employees, creates connection and lets employees know what they do matters. Your reward will be more productive, creative and happy employees.

Happily Ever Laughter – How to Engage Any Audience
To truly engage the distracted audience member of today, you must not only educate and enlighten but entertain as well. Humor may be your most useful tool for it breaks preoccupation, develops rapport, increases retention and connects with your listeners. In this interactive skill-shop, participants will learn how to play off any audience—be it a meeting of five or an auditorium of 5,000.

From developing original material to uncovering an organization's "humor hot buttons", this program will cover the basics and beyond for becoming a more charismatic, humorous, effective presenter. Learn to tell funny stories that appeal to a culturally diverse audience. From "half-the-words" to "what if" to the "power of the pause", you will learn story-telling techniques that will make your stories come alive.

How to Hold an Audience without a Rope
To be a great leader, you must be a great communicator and to be a great communicator, you must speak with clarity, power and purpose. The best speakers build perceived credibility through authenticity, vulnerability, humility and the art of storytelling. In this program you will learn the secrets of great speakers from the conference room to the podium. You'll learn how to overcome stage fright, establish perceived credibility and create an authentic connection with your listeners. Your value as a leader will dramatically increase as you learn to hold an audience without a rope.
Why Book Scott Friedman?


Scott Friedman engages his audiences with stories and perspective that celebrate laughter, illustrating the importance of humor and lightheartedness in business and in life.


As a motivational humorist, Scott inspires and entertains with fun-filled, interactive and content-rich programs.


Scott's main area of expertise is employee innovation, customer experience, happiness at work and using humor/celebration as a strategic tool.
In addition to being the CCO—Chief Celebration Officer—at Friedman & Associates, Scott is the author of "Celebrate! Lessons Learned from the World's Most Admired Organizations", "A Celebration a Day! 365 Ways to a Happier, Healthier Workplace", "Happily Ever Laughter—How to Engage Any Audience" and "Using Humor for a Change". He is also the co-author of four additional books.

As a Global Speaking Fellow (designated by the Global Speakers Federation), Scott continues to have a strong presence both domestically and internationally. Scott is the 2013 NSA Cavett Award Recipient, presented annually to the NSA member whose accomplishments over the years have reflected outstanding respect, service, honor and admiration in the Association and the speaking profession. Scott was awarded the Meeting Professionals International (MPI) 2013 Recognizing Industry Success and Excellence (RISE) Award. "This award honours those rare individuals who by visionary hard work and creative insight have positively changed the global meetings and events industry community" (MPI). In 1988, as the President of the National Speakers Association of Colorado, he founded the Meetings Industry Council of Colorado (MIC), a coalition of professional meetings-industry-related organizations. He is proud to continue his involvement with the MIC and their latest event which included over 1200 attendees in March of 2017. In April 2005, Scott's vision brought the first Global Speakers Summit to Singapore with 300 international speakers and meetings professionals from 20 countries attending this event.

Scott now spends 35% of his time speaking throughout Asia and the gulf region. Given Scott's vast international experience, he offers each client a global and culturally sensitive perspective. His varied experiences have brought him success in many industries including hospitality, meetings, real estate, insurance, financial services, banking, technology, healthcare, education and government. Scott's strength is assessing the culture of the organization, industry and region and creating a customized program relevant to the needs of each client.

His international clients include Singapore Airlines, the Singapore Government, Gold Fields of South Africa, Young President's Organization, Hyatt Asia, OCBC, HSBC and many Fortune 1000 companies.

Apart from speaking, Scott is very involved in philanthropic projects. Scott co-founded Together We Can Change the World (TWCCTW.org), a 501c3 foundation focussed on anti-trafficking, social business, clean water and the health and education of less fortunate girls and women in SE Asia. Currently they have over 25 projects in seven SE Asian countries.