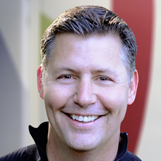 Scott Schwefel
Leadership, Sales and Communications
X
Program Descriptions
Insights into Creating a High Performance Team (Customizable)
Join us for an engaging and informative session to learn how Insights can aid communication among team members, and enhance self-discovery. Teams that can readily adapt and connect with each other are significantly more likely to achieve project goals and meet deadlines. Learn how Jungian psychology can be applied easily to facilitate effective communication among teams. The use of four color energies: Fiery Red, Sunshine Yellow, Earth Green, and Cool Blue creates a memorable common language and framework on which each participant can base their interactions, both professionally and personally. Insights, the global leader in Jungian based psychometric assessments, has been experienced by more than one million people worldwide, in over 30 languages.
Scott trains and coaches CEOs, Presidents and Senior Executives, and as a professional speaker, brings the magic of Insights Discovery to thousands around the world. He is also a published author, has lived remotely with the Hadza and Maasai tribes in Tanzania, and is a sought after speaker for Vistage, the largest organization of CEOs in the world.

Scott takes audiences through a highly interactive experience to demonstrate principles of communication that really work, that deliver personal growth, and enhance interpersonal communications. Scott blends humor, science, and self awareness to give delegates all the tools and knowledge they need to rocket ahead in their communications expertise, as better managers, leaders or more effective salespeople.

By age 30 Scott Schwefel founded what became Minnesota's largest technology training company, Benchmark Computer Learning, and then sold his stake in that company for more than a million dollars in 2003. His company was named one of the 50 fastest growing private companies in Minnesota in 1997 and 1998, and he was named to Minnesota's 40 under 40 list of successful top executives in the year 2001.

Scott then founded Insights Twin Cities in 2003, representing Scotland Based Insights Learning & Development in the Twin Cities, which he sold in 2014 for more than a million dollars.