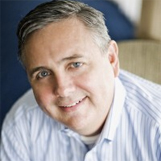 Sean Geehan
Customer Retention Expert, National Bestselling Author
Sean Geehan is CEO and Founder of Geehan Group, the leader in guiding B2B executives to building sustainable, predictable, profitable growth. His book, The B2B Executive Playbook, will be available in Q3, 2011.

Sean has more than 20 years experience in the area of B2B consulting services and is the recognized expert on driving revenue and earnings predictability in B2B organizations.

Sean has extensive experience in the areas of leadership, strategy, sales, marketing and product development. He has spoken at and moderated many conferences, and hosted a weekly radio talk show. Sean is the recognized expert on B2B leadership, executive market engagement programs and integrating innovation into the strategic planning process to drive long-term and predictable business results.

Sean received the prestigious Ernst & Young Entrepreneur of the Year award in 2002 and since has been inducted into the E&Y National Hall of Fame. He holds a BA in Marketing/Finance and an MBA from the University of Dayton. He has also attended executive programs at Columbia, Northwestern and Harvard.