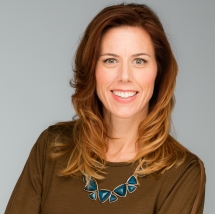 Shannon Cassidy
Corporate Coaching
Traveling From
Pennsylvania
X
Program Descriptions
V.I.B.E.: Where Vibrancy, Innovation, Brilliance, and Excitement Originate
The 5 Degree Principe: How Small Changes Lead to Big Results
The Story of Success: How Perception is Reality
Stay Essential: Be the CEO of Your Career
Lead with Strengths: Maximize Your Potential
Essential Negotiation: Effective Strategies for Elegant Solutions
Lead from Inside Out: The Impact of Health and Wellness
Shannon Cassidy is a certified Executive Corporate Coach and a renowned authority on behavioral modification and communication. The small incremental changes she teaches and incorporates into her presentations are as easily and instantly executable, as they are effective.

She is the founder, president, and driving force behind bridge between inc., a specialized coaching firm committed to understanding, influencing, and maximizing the human potential—a fundamental yet complex characteristic within each of us. Since founding her company in 2000, Shannon has coached hundreds of Fortune 500 executives and their teams.

She uses her knowledge and techniques to help clients build a bridge between where they are now and where they want to be. She has been helping audiences of all sizes, from boardroom sessions to convention halls, turn limiting beliefs and self- sabotaging actions into personal breakthroughs and goal achievement for more than 20 years. As entertaining and engaging as they are informative, her presentations reveal her expertise, sense of humor, and empathy, all while communicating the lessons needed to help us find success instead of hindering our potential.

Because she does not simply teach—she engages. She evaluates the need and brings a combination of real-world experience and practical strategies that enable clients to not only survive, but thrive amidst organizational change, new directions, and leadership opportunities.

National Speakers Association Member and has earned a degree in Business and Professional Communication from the University of Rhode Island and certification as an Executive Corporate Coach through the International Coach Federation.

Shannon's mission is simple—help shift the way we think, act, and respond so we can lead with vision, values, and purpose. Shannon has authored several books. Her two most popular are the just-released book, V.I.B.E. is an in-depth self-discovery journey and The 5 Degree Principle, a leadership fable revealing a familiar journey of career challenges politics and empowerment. She is also acknowledged as the NAPW (National Association of Professional Women) 2014 Executive Woman of the Year.