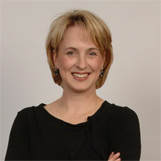 Shaunti Feldhahn
Author of For Men Only and For Women Only
X
Program Descriptions
"The Male Factor:" The Unwritten Rules, Misperceptions and Secret Beliefs of Men in the Workplace
Bestselling author Shaunti Feldhahn will provide some fascinating 'food for thought' in this candid discussion about the findings of her revealing book, The Male Factor: The Unwritten Rules, Misperceptions and Secret Beliefs of Men in the Workplace. Shaunti will give women the inside scoop on the common male perceptions that frequently impact women, ways to remove the unseen obstacles some women don't even know are there, as well as keys to the best possible work relationships with male bosses, colleagues, subordinates and clients. Shaunti will also provide male listeners with a critical understanding of the intentions of their female colleagues.

Know Your Audience: The Unrealized Key to Influence and Effectiveness
This talk opens the eyes of every leader and team member to brand-new information that will be transformational for their work life. It will propel each person toward greater influence and effectiveness by helping them get inside the heads of those who probably think very differently -- the opposite sex. The ability to "know your audience" is essential to nearly every people-related aspect of business. Cultivating positive working relationships, closing the sale, motivating a team, appealing to or influencing decision-makers, building a positive customer experience … countless areas depend on the ability to understand what the other person is thinking. Here's the problem: Even the most astute, people-savvy worker or leader can often completely miss – or misunderstand – what is inside the head of the opposite sex. Because men and women have certain significant differences in emotional and physiological wiring (literally, differences in brain structure) they all too often don't "know their audience." They may – without ever recognizing it or intending to – relate to each other in ways that actively cause problems for them, their colleagues, how they are perceived by others, or their ability to get things done well.
Shaunti Feldhahn is a nationally syndicated columnist, research analyst and best-selling author with 2 million copies of her books sold in 15 different languages. She holds a Masters in Public Policy with a concentration in business from Harvard University, and worked on Wall Street as an analyst and on Capitol Hill before becoming a surprise bestselling author and relationship researcher. This wife of attorney-entrepreneur Jeff Feldhahn and mother of two, now applies her analytical skills to the startling research of what men privately think in the workplace but rarely share; perceptions that often fundamentally affect their female colleagues. Shaunti is now speaking to corporate groups about the new findings of her latest book, The Male Factor: The Unwritten Rules, Misperceptions and Secret Beliefs of Men in the Workplace. Her personal interviews and nationally syndicated representative surveys of more than 3,000 men have yielded surprising findings that every professional needs to hear.

This knowledge has proven to be of great interest to talented, high potential women in the workplace as well as to men who want to cultivate positive working relationships. It is knowledge that women can use immediately to overcome obstacles they may not have been aware of before, and have the greatest possible effectiveness and influence with male bosses, colleagues, subordinates or clients.