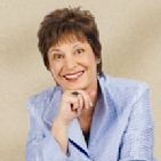 Stephanie Marston
Leading Expert in Life Balance and Stress Management
Traveling From
New Mexico
X
Program Descriptions
Working Smarter – Strategies for Stress-less Productivity
Only 20 percent of us — 1 out of every five — are fully engaged at work. Forty percent are actively disengaged. And according to the US Bureau of Labor, stress costs US business more than $400 billion annually. Employers who ignore stress will take a hit in higher costs and lower productivity.

More than half of all workers are experiencing high levels of stress at work — and it's having a substantial impact on attendance and productivity.

This program will teach participants practical strategies employees can apply to immediately improve their work performance, boost their Value as an individual contributor and teammate, increase resiliency and job satisfaction and find a healthier work-life balance.

Chicken Soup for the Soul's Life Lessons for Healthcare Providers
Most healthcare providers didn't choose their careers because of the great hours, pay and working conditions! They choose it out of a dedication, devotion and compassion to their fellow human beings. Caregivers make countless sacrifices daily yet how do they balance the ever-challenging demands of their profession with their own real needs?

The reality is that your staff cannot persevere and practice to their full potential if they are physically, mentally, emotionally or spiritually exhausted.

This program will teach participants how to take care of themselves so they can more effectively care for others. They will learn easy to apply yet highly effective tools and techniques that will have a significant impact both professionally and personally.
Stephanie Marston is a dynamic motivational speaker,best-selling author,and Work/Life Balance Expert. She is dedicated to providing people with the tools that reduce stress, increase productivity,balance work and family and make time for what truly matters.

She is the author of: 30 Days to Sanity:Strategies to Reduce Stress and Live a Meaning Driven Life; Life Lessons for Women:7 Essential Ingredients for a Balanced Life; and If Not Now,When? Reclaiming Ourselves at Midlife.

STEPHANIE HAS APPEARED FREQUENTLY ON SHOW SUCH AS:
THE OPRAH SHOW
THE TODAY SHOW
THE EARLY SHOW
CNN HEADLINE NEWS

and numerous other radio and TV shows.

Stephanie works with people to improve the quality of their lives, work and relationships. She is one of the most sought-after experts in the country. Stephanie has conducted national and international seminars for more than 50,000 employees,corporate executives and women.Fortune 500 companies,global corporations,women's and health-care organizations and professional associations have sought her expertise to help them reduce stress,increase productivity and create a culture of satisfaction for their employees. Stephanie is a licensed Marriage and Family Therapist with more than 25 years' experience in the fields of work/life balance and women's issues.

Stephanie delivers programs to corporations,women's initiatives, professional conferences and associations.