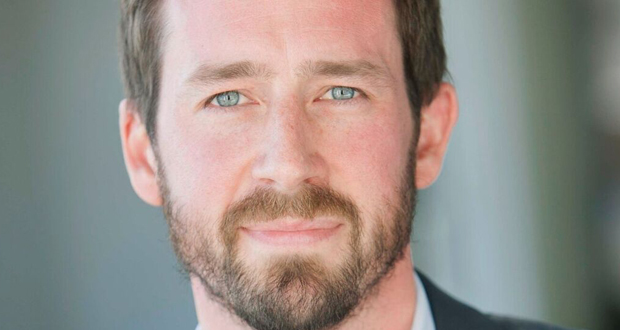 Sterling Hawkins
Leading Speaker on Creating Change
Traveling From
California
X
Program Descriptions
The Puzzle of Innovation
Sterling's family grocery store went from a local market on to become the benchmark of innovation in the industry as the culture transformed to not just embrace change, but to actually cause it. Recognizing in a traditionally human-centric retail industry, where fear of change can be high and morale low, Sterling created an atmosphere of freedom to innovate with concrete methodology which not only encouraged everyday people to embrace change by involving them in the process, he ignited their spirit to actually become agents of change and facilitators of the innovation process to ignite the spirit in others.This moving talk is based on the lessons learned as Sterling worked to create a culture free to innovate first at his family's store and then with leading companies around the world. Sterling learned along the way that before you can embrace change, you have to give up the status quo and get comfortable with being uncomfortable.

Creating the Future of Commerce
Retail used to be different when Sterling was growing up in his family's supermarket — it was all about customers and all about community. Walmart, Amazon and others broke that traditional mold making it all about scale, mass and technology. With venture dollars and startups flooding the market, Sterling first worked in his family's store and now across the global retail industry to shape how emerging technologies such as robots, drones, artificial intelligence and countless other technologies will transform how people fulfill on their wants and needs. For those in retail or interested in retail, this is a hands on roadmap of what technologies will be part of the future, who is using them already, and how to inspire a culture that that embraces change. His leadership and vision enabled retailers and their teams to step past the hype of traditional retail being dead to empower them to use technology to unify experiences and redefine what retail is.

Great Leaders Inspire Innovation(And Big Business Kills it)
The only constant is change. Sterling learned that first hand as he worked with retailers and brands to embrace the technologies of the 4th industrial revolution including robots, IoT and Artificial Intelligence. At the same time it required him and the companies he worked with to think differently to truly embrace technology coming together with humanity to unlock something new. And to do that, it was a special kind of skill to let go of everything we think we already know to discover what's possible. He shows how inside of a leadership style that embraces change, transformational performance is possible and proven. Sterling shows audiences, by example and by case studies on great leaders, how to develop innovation thinking to gain perspective, clarity and take profits to the next level inside the 4th Industrial Revolution where anything is possible.
Sterling Hawkins is a business leader, entrepreneur and investor living at the intersection of in-store and online. As a 5th generation retailer whose family name is synonymous with retail and consumer focused innovation, he currently runs innovation for the Center for Advancing Retail & Technology (CART), evaluating over a thousand new retail technology companies every year.

In 2004, Sterling co-founded, launched and sold his first retail technology company, Convena. Since he has worked with clients on best practices in consumer marketing, loyalty and retail technology including Mitsubishi, M&M Meat Shop, Procter & Gamble and many others. Through CART, he has partnered with universities including Stanford, Cornell and the University of Texas to incorporate the future of retail into their curricula, and as a go-to-market channel for relevant startups.

Sterling spends his time mobilizing a network of startups, investors and retailers, actively shaping the future of retail for the betterment of business, communities and the human condition. Currently living in Los Angeles, Sterling speaks at business conferences around the world, and has been seen in ABC Money, Fastcompany, RetailWire and Forbes.