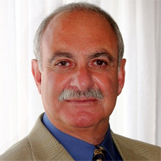 Stevan Layne
Certified Protection Professional, Security Expert
X
Program Descriptions
Emergency Preparedness
A very topical, nationally acclaimed program discussing recommended methods to reduce injury, loss of life, and loss of assets. Outlines step-by-step procedures for assuring that necessary arrangements are in place to prepare any organization for dealing with emergency evacuations, transportation and protection of assets, working with emergency response agencies, and more.

Shoplifting Prevention/Response
This program leads business owners and managers through the required steps to comply with state law in the apprehension and prosecution of those who steal, and provides those elements necessary to reduce the company's liability for false arrest, discrimination, excessive use of force, or negligent security. Attendees will learn how to prevent theft, improve employee participation, and de-escalate confrontational situations.

Good Customer Service Means Better Security
This program demonstrates how employees' attitudes, actions, and reactions influence every person who contacts the business. Attendees learn how to make a great first impression, make every customer feel special, turn a bad situation into a good one, use employee awareness to reduce losses, and de-escalate potentially violent confrontations.

Loss Prevention
Any form of loss has a direct impact on business, but is most often preventable. This session will show you how to prevent these crimes, apprehend perpetrators, and successfully prevent (and recover) losses without spending your life in court. Participants will be given practical recommendations on how to better protect property and assets, enforce rights, and conduct business without fear of exposure to liability.

Workplace Violence Prevention
This presentation is designed to provide a working outline for businesses of any size. The concept is one of emergency preparedness, and analysis of the ability to respond to an incident. Attendees will receive information about how to determine the institution's state of readiness, how to determine which systems or devices are appropriate, and how current manpower levels may be adjusted to deal with an emergency.

Vendor Selection
Trying to sort through the right vendor for intrusion, fire, surveillance, and access control systems can be a painstaking task. We'll show you how to determine the type and manufacture of the system that you need, as opposed to the equipment that a product salesperson wants you to buy.

Pre-Employment Screening/Hiring, Training, Firing
As leading consultants in hiring practices and effective management, we share the latest methods in hiring GOOD EMPLOYEES, presenting needed training, and if necessary, the right way to terminate employment.

Emergency Exercise Coordination
If you haven't had some form of practice exercise, bringing together your emergency response agencies, you have run the risk of confused, delayed, or improper response. We can assist with the development of a professional drill, from start to finish. Our experts help update existing evacuation plans, based on standard of care in the industry. We then help create a relevant exercise scenario and develop the script for its implementation.

Guard Force Management
In our ever-increasing need to protect the workforce and the public, many companies now employ proprietary or contract security officers. This session outlines the proper methods of selection, training, and placement of security officers for maximum benefit and minimal liability.
Stevan P. Layne, CPP, CIPM, CIPI is a nationally recognized leader in security management, loss prevention, emergency preparedness, violence prevention and litigation avoidance. Mr. Layne is a Certified Protection Professional and Certified Institutional Protection Manager and Instructor. He is the President of the International Foundation for Cultural Property Protection, President & Principal of Layne Consultants International, and Founding Director of The Protection Alliance. Steve has served as a U.S. Army Military Police Captain, Police Chief, Public Safety Director, and Security Director. Steve is an active member, council member, and regular presenter for ASIS International and several regional, national, and international trade associations. His recommendations set the standards for best practices in security, safety, and emergency preparedness.

Mr. Layne has provided protection planning, risk assessment, and training for hundreds of private and public organizations across the U.S. and abroad. Steve is a leading presenter and keynote speaker at over 50 national conferences and business symposiums annually. He is the author of the Business Survival Guide, various industry publications, and numerous articles for media outlets and trade journals. He regularly contributes to national publications such as Security Management Magazine, the L.A. Times, and the Wall Street Journal. Steve is a graduate of the FBI's Police Management Program, the U.S. Army's Infantry Officer Candidate School, and Career Officer Military Police School.

Mr. Layne provides exceptional seminar and workshop experiences for audiences throughout the world. His professional multi-media presentations include excellent handout material and lively audience interaction. Mr. Layne is a popular presenter who informs audiences with his unique style and dynamic presentations. He emphasizes audience participation, role-playing, and practical problem solving, using an entertaining but professional approach. Attendees enjoy more, retain more, and keep asking for repeat performances, year after year.

Mr. Layne resides in Nokomis, Florida and Denver, Colorado