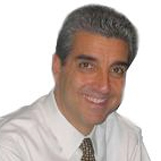 Steve Malzberg
Conservative Radio Talk Show Host
Traveling From
New Jersey
X
Program Descriptions
Passionate, straight forward, tell it like it is style talks on the issues of the day
Steve Malzberg has fast become one of America's most recognizable faces and voices on the political talk scene. He has been recognized by Talkers Magazine as one of the nation's, "Top 100 Talk Show Hosts" several times.

His quick wit, passion and biting analysis of the days events have earned him a huge and loyal following throughout the nation. Steve is among the most sought after "Talking Heads" regularly appearing on the Fox News Channel and CNN. Steve has also filled in for Joe Scarborough and Monica Crowley on MSNBC, and was a regular contributor on the Phil Donahue Show. 



Steve has been a guest host on stations around the country sitting in for Bill Bennett and Mike Gallagher on the Salem Radio Network, and John Gibson and others on Fox Radio. He's also been heard on WMAL in Washington DC, KLIF in Dallas, WBT in Charlotte and WGST in Atlanta among other stations around the nation. The Steve Malzberg Show is heard nationally via the WOR Radio Network.



Steve is perhaps best known for his ability to snag the top newsmakers of the moment for interviews, and using his warm engaging personality to get his guests to open up. He has won several A.I.R. Awards (Achievement In Radio) for "Best Interview" in both the news and sports areas. 



Steve's ability to bring that same passion from behind the microphone to live audiences has made him a successful and sought after speaker. He has been honored by many groups including the NYC PBA, who selected him as their 2004 Man Of The Year. Other honors have come from The Society for the Prevention of Cruelty to Children, The NY State Shields, United Cuban-American Organizations, The Chinese-American Society, Retired Detectives of the Police Department of the city of New York, Detectives Crime Clinic of NY-NJ, American Legion of Little Neck, NY, The Department of Veterans Affairs; and Steve received the Distinguished American Award from the Bergen County NJ Chapter of the National Football and College Hall of Fame.

Steve has now been hosting PM-Drive on WOR Radio, and is syndicated in 70 markets. He has spent over 24 years at WABC Radio and "Steve beats Sean Hannity head to head in NYC."