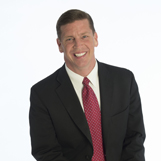 Steve McClatchy
Founder of Alleer Training & Consulting, New York Times Bestselling Author, Keynote Speaker
Traveling From
Pennsylvania
X
Program Descriptions
Decide: Work Smarter, Reduce Your Stress and Lead by Example
What shapes a leader's outcomes, career and life? Their decisions. The criteria we all use for making decisions drives our performance – and our effectiveness as leaders. Great decision-making habits yield a lifetime of achievements and success. Poor habits keep us stressed, frustrated and forever out of balance. This keynote is for every leader and aspiring leader to help them:


Focus on results and the true drivers of performance
Regain critical planning and personal time
Dramatically increase work and life engagement

Lead! Don't Just Manage the Process
Management and leadership are very different from one another. Both are vital to the success of a team but each yields different results. If you are interested in creating a world-class team that is committed to improvement and embraces change this is a "don't miss" presentation.

Audiences will learn how to:


Identify the top traits of Leading vs. Managing
Adopt new improvement practices
Manage resistance and gain commitment to change
Steve McClatchy New York Times Best Selling Author and speaker for over a decade on the topics of Leadership, Performance, Personal Growth, and Work/Life Engagement. Steve is the Founder of Alleer Training & Consulting, a firm focused on helping companies and individuals improve performance and achieve outstanding results. He has an extensive client list of Fortune 1000 companies, is a frequent guest lecturer in the graduate business programs at Harvard and Wharton, and has been widely quoted in The Wall Street Journal, Selling Power, WebMD Magazine, Fast Company, Entrepreneur, and Investor's Business Daily. Steve's keynotes are not only packed with insight, humor, and passion, but result in measurable improvements in performance, productivity, engagement, and workplace satisfaction.
Books

Decide