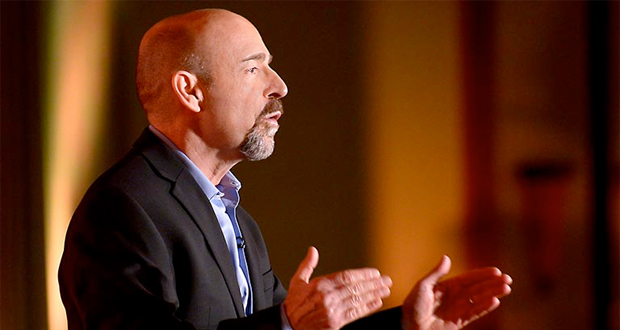 Steve Rizzo
Atti-Tools™ for Success!
Traveling From
California
X
Program Descriptions
Don't Just Accept Change, Embrace It
Many people have a difficult time with it, but in its inevitable process are the seeds of great growth. You just have to stop resisting long enough to plant them. Steve will show your group how to embrace one of the biggest challenges in both the workplace and in our personal lives...CHANGE. Discover the essential steps to surmounting change and achieving the success that lies on the other side.

In Don't Just Accept Change, Embrace It!, you will learn the secrets of...
Being optimistic and eliminating negative self-talk.
Enjoying yourself during the process of change.
Overcoming the stress and fear associated with change.
Using your sense of humor as a strategy to grow with change.
Shifting your attitude to embrace change.

Rizzo's Leadership Secrets
True leaders inspire, motivate and lead the charge to success boldly, regardless of their circumstances. In this lively, engaging program, Steve shares inspiring stories of extraordinary people and the intangible secrets that define them as true leaders. This program is based on Steve's exclusive interviews with C-level executives, industry leaders and everyday achievers. Laugh along with Steve while you learn how to lead so others will follow you anywhere.

In Rizzo's Leadership Secrets, you will learn the secrets of...


Extraordinary leaders that inspire, intrigue and exhilarate.
How to start each day with an unstoppable attitude to succeed.
Winning ways of thinking that change obstacles into opportunities.
Seeing the brighter alternative to a potentially negative situation.
What true leaders know that 99% of ordinary people don't.
Why Book Steve Rizzo?
A Hall of Fame speaker and former national headline comedian, Steve knows how to captivate and inspire.
He uses laughter as a guide, challenging audiences to SHIFT their way of thinking to discover increased productivity, greater enthusiasm, and new levels of success.
Steve Rizzo is the Attitude Adjuster. You can't attend one of his keynote speeches, seminars, or read his books and leave with the same attitude. He's a personal development expert, comedian, motivational speaker and author. His popular PBS special brought him into millions of homes. It's no surprise that he's been inducted into the Speakers Hall of Fame, an honor bestowed upon fewer than 200 speakers worldwide since 1977.

Perhaps one of Steve's greatest achievements was the stellar degree of success he achieved as a comedian, being chosen as a Showtime Comedy All-Star and sharing the stage with Jerry Seinfeld, Rodney Dangerfield, Eddie Murphy, Ellen DeGeneres and many more giants of comedy.

Of course, the surprises don't stop there. What was next for this funny guy in the prime of his career? For Steve, it was to trade the standing ovations as a stand-up comedian for maximum ful llment and, well, more standing ovations as a hall of fame speaker.

Don't let the laughter fool you!

What Steve brings to the table is his captivating ability to engage the attendees with laughter as he challenges them to shift their focus and way of thinking to discover greater enthusiasm, increased productivity and new levels of success. As one of his clients once said, "Never has my group learned so much and laughed so hard in one sitting! Thanks for the ride!" Don't settle for anything less than Steve Rizzo's approach. Because anything less...is just that.