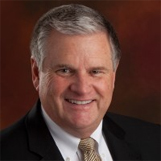 Steven D. Wood
From Ranch-Hand To Leadership Expert
X
Program Descriptions
Lead to Grow
You can't change the economy, the weather or print money. How can you realize increased sales, more profits, less turnover, greater customer loyalty and less stress? You can realize all these things by growing your leadership expertise. Leadership can take you from running your business to growing your business. With four leadership principles you can go achieve far more than you may think possible. Everything rises and falls on leadership. Learn how you can rise to new levels by growing your leadership.

Grow to Lead
Your current results are not an accurate picture of your potential. Leadership opportunities are ready for you are you ready for the opportunities? When you grow your leadership you will increase the value you bring and unlock your potential. Invest in yourself, grow your leadership and other people will buy into you. By mastering three leadership growth laws you can increase your opportunities and your business. Learn how to grow yourself, grow your leadership and grow your opportunities.

You Deserve More
It is easy to be average, to be okay with okay and allow mediocrity to become the goal. You can hit your goals and miss your potential, you can hit success and miss your potential. You Deserve More and can have more! Challenge the status quo of leadership mediocrity and move beyond goals and reach for potential. Learn how the most successful people think and what they do to have more and achieve more. Don't say you want more and settle for less… You Deserve More!
There was a time when Steve Wood was more comfortable in a cowboy hat and boots than a business suit and dress shoes. From ranch hand to leadership expert, Steve's professional journey has been anything but ordinary. Steve's engaging, motivational and humorous style will leave audiences with proven tools to revitalize their leadership and push their organizations to reach full potential.

Steve Wood is a leadership expert. He has led multi-million dollar business units and successful initiatives that in one year added more than $100,000,000 in new business. Leadership and business growth expertise allowed Steve to go from punching cows to working with Fortune 500 companies and small businesses to realize their potential. He has worked alongside some of the best business leaders in North America and is a Founding Partner with the John Maxwell Team.

Steve has been in the trenches, pushed the hard months, made tough decisions and won big deals. Working on the front line of business he applied proven leadership principles and got results. Steve is an international speaker and author of "Be Bodacious: Put Life in Your Leadership". The principles in his book equip Bodacious Leaders to achieve more, live more and give more.
Books

Be Bodacious