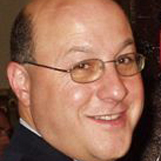 Steven Greenberg
Political Campaign Manager, Communications Director & Senior Advisor
X
Program Descriptions
Steve has been following the New York political and government scene for three decades. He brings extensive experience in government and campaigns, and for the last seven years has been a pollster with the Siena College Research Institute, which has conducted far more surveys of politics, government and issues in New York than any other public pollster. While New York has been a consistently 'blue' state in presidential elections for the last two decades, there are a variety of hotly contested races in 2012 for Congress and the State Legislature. Steve provides analysis on the New York political scene, including Andrew Cuomo's first two years as Governor, and the upcoming November elections.
Why Book Steven Greenberg?


He is a strategic communications, media relations and public affairs professional who teaches the importance of getting the right story to the right audience.
Steven Greenberg, founder of Greenberg Public Relations, brings 30 years of political and communications experience to his clients.

His 12 years in the New York State Assembly culminated as Press Secretary for two New York State Assembly Speakers – Mel Miller and Saul Weprin. For nine years, he was Communications Director for former New York State Comptroller H. Carl McCall.

Steve has also been a campaign manager, communications director and senior advisor for numerous local and statewide political campaigns, including races for Comptroller and Governor.

Now in his tenth year as president of Greenberg Public Relations, his diverse list of clients have included the Alliance of Automobile Manufacturers, American Traffic Solutions, the Healthcare Association of New York State, the New York State Investigation Commission, the New York Bankers Association, Citigroup, Harris Corporation, the New York Stock Exchange, the State University of New York, and the UFC (Ultimate Fighting Championship).

Steve is also a pollster with the Siena Research Institute at Siena College, where he develops and serves as spokesman for Siena's public opinion polling on New York State and national politics. Under Steve, the Siena College Poll has developed a reputation as one of the premiere venues for political and public opinion research.

Steve appears regularly on Capital Tonight, which airs nightly on Time Warner's YNN news stations across New York. He is a regular guest on Susan Arbetter's "The Capitol Pressroom" and Fred Dicker's "Live from the State Capitol" radio shows and has also been a frequent guest on "New York Now," a statewide PBS public affairs program.

Steve is regularly quoted in newspapers such as The New York Times, the Daily News, the Albany Times Union, Buffalo News, Syracuse Post-Standard, Newsday, the Washington Post, and others, as well as on many radio and television stations on government and political issues.