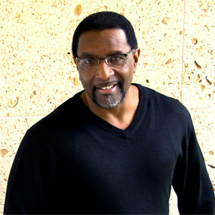 Steven LeMons
Youth Empowerment Speaker
X
Program Descriptions
Nothing Happens Until You Get the Ball
Has everyday become more of the same? Does your team seem to find themselves just going through the motions? Have they lost their ability to get fired up? If you answered yes to any of these questions, the bigger challenge may be, "How can you put power and passion back into what once motivated and inspired your team?" This highly interactive and inspirational session is designed to transform perspectives and lives utilizing metaphors from one of America's favorite pastimes; sports! Steven highlights the rules of the game and why having the proper equipment is crucial to achieving high levels of success both on the field and in the game of life. He also underscores that regardless of the game, most contact sports cannot be played without the most essential element; the ball. Steven demonstrates how the connection between sports, the game of life, and success often mirror each other, and how the goal in both is always the same—to win.

The Profit Building Relationship
The automotive sales and dealer profit landscape has totally changed. Understanding the relationship dynamics between the client, salesperson, and dealership, are critical elements associated with the sales process. A better understanding of the principles of profit building relationships could make the difference between higher grosses, or walking profits out the door. Today, selling is more about understanding the critical elements of maximizing each team member's personal performance and productivity. But what are the major keys to effective productivity, time utilization, and higher gross profits? The answer could be in building stronger more effective relationships. Relationships are essential to additional sales and higher gross profit. If your team's productivity is lacking and you're feeling it in your bottom line, they could benefit from this session.

Managing Life and Stress in a Make-It-Happen Environment
As high performers, many of us navigate a seemingly perpetual state of transition. We often spend more time attempting to solve unsolvable problems for others while neglecting ourselves. As our roles continually expand, the stress associated with these responsibilities can often reach levels that almost seem unbearable. This inspirational session is designed to offer innovative approaches to managing hectic lifestyles and the stress associated with it. Your team will leave motivated and empowered to implement realistic plans for better managing their lives and increased productivity. Regardless of their profession, any team plagued by the frustration accompanied by change or transformation will identify with this session.

Breaking Free: Moving Beyond the Chain of Generational Poverty
Every year across the country, a high percentage of minority students enroll in college, yet fall off the educational radar before graduating. Why is it that many of these students stumble and fall back into the dismal yet intolerable situation they desperately desire to escape rather than successfully tap into the rich reservoirs of power existing within themselves to achieve their goals? In this masterfully executed session, Steven takes both faculty and students on a real-world journey that explores factors that contribute to low completion and dropout rates, and provides essential tools for assisting generational game-changers to break free and uncover their true potential.

Inspiring the At-Risk Student for the New Reality
A strong body of research suggests that the population of developmental students in college classrooms will steadily increase. What can we do to encourage retention and student success in this population? Just promoting them through the system has created casualties of an academic war these students are ill-equipped to fight. In this session, attendees are not only provided different perspectives to view the challenges these students are facing, but recommends more effective ways of inspiring and understanding them.
Why Book Steven LeMons
Steven engages underprepared students with stimulating information that redirects negative thinking and self-defeating habits. Students break free from unproductive and, perhaps, generational cycles of underachievement, they then find a relentless and passionate desire for success they previously could not have imagined nor realized.


Steven's content is exciting, highly interactive, and challenges student perspectives and ideas by helping provide confidence, mental endurance, and academic resilience. His content can also be aligned to fit your institution's goal of helping to create a student-ready transitional environment.


Steven combines the best of his years of corporate experience with powerful need-based student success strategies that provide students with alternative structures through interactive pathways that stimulate critical thinking strategies and both cognitive and non-cognitive skills, each of them supporting a foundation for long-term success.
Steven LeMons is one the most engaging speakers at corporate events and on campuses today. Steven has conducted hundreds of workshops throughout the United States and Canada and has gained a reputation for exciting presentations that achieve outstanding results. Steven thrives on the front lines of helping individuals reach their goals by presenting real-world content that helps attendees manage the adversity of the world we live. Let's face it, the American Dream as we once knew it has been redefined. The deck has been stacked and new rules apply. Are your students prepared? The key to helping underprepared students change their lives is for them to first embrace a new attitude and mindset for helping themselves. For some, being trapped in generational mindsets with a lack of ancestors possessing and transmitting the intellectual, social, and/or cultural capital needed for success, can sometimes kill college dreams before they materialize.

Steven LeMons, the creator of The Journey Workshop©, engages and empowers underprepared students with stimulating techniques that help them redirect negative thinking and self-defeating habits. He addresses root causes that help students better understand the perpetuation of the failure cycle and how to overcome it. He meets students at their points of need and builds pathways that strengthen their non-cognitive and critical thinking skills so they can focus on their own brand of excellence. When students break free from mental slavery, unproductive habits and, perhaps generational cycles of underachievement, they find a relentless and passionate desire for success they previously could not have imagined or realized. With over 20 years of television experience as a host, creative consultant, and segment producer, Steven has presented hundreds of specialized training and inspirational video segments to thousands of sales representatives, corporate executives, leadership professionals, educators, and students.

With an ongoing list of new clients, here are a few organizations Steven has also worked with: Tarrant County College, Grayson Community College, National Institute for Staff & Organizational Development (NISOD), Fort Worth ISD, North Texas Community College Consortium, Maritz Performance Improvement Company, Cadillac Motor Division, Ford Motor Company and Ford Motor Credit, Lion's Gate Marketing, International Service Leadership, The Comfort Institute, Harley-Davidson Motorcycles, the New Jersey Organization of Nursing Executives, Texas Association of Black Personnel in Higher Education, Boys & Girls Clubs of North Texas, Del Mar College, Charlton Methodist Hospital and many others.

What participants takeaway:
• Provide underprepared students with empowering and inspiring tools by shattering deeply entrenched myths and mindsets while exploring techniques for helping them break free from negative attitudes and entanglements that destroy their confidence.

• Show how providing a 'reason for success' can stimulate students' critical thinking skills and non-cognitive abilities, and also show how that reason, when acted upon, can support a foundation for long-term success.

• Delivers powerful non-traditional intervention tools for assisting underprepared students in realistic goal-setting and redefining their self-worth.

• Improves the quality of the student education experience while meeting students at their individual points of need and illuminating key elements that assists them in generating positive solutions for addressing their specific condition. Participants can then find better ways for building a stronger framework that help develop long-term sustainable mentor relationships both inside and outside the classroom.